Thomas started the company in 2000 under the name Innovative Outdoors. His vision began while he was a high school student trying to earn some extra money, and he was able to keep the company running while also earning his degree from the University of Georgia Terry College of Business. Since its humble beginnings as a small turf maintenance company, Innovative Outdoors has now grown into Boyce Design & Contracting, an award-winning, full-service Design/Build firm with a well-respected reputation in the industry. While in school at UGA, Thomas built relationships with students in the landscape architecture program to handle design work for the company.
He has since been able to develop a conduit of young and enthusiastic designers and project managers who often have roots at UGA. Boyce Design & Contracting is now composed of a close-knit team of employees who are passionate about the residential design and contracting industry. The current Boyce team is a dynamic group of young professionals with a wide array of experiences and talents across the residential design and construction industry. The company culture is based on a collaborative work environment. The team at Boyce Design and Contracting is always looking to take on new challenges to stay on the cutting edge of residential design and construction.
THOMAS BOYCE
PRESIDENT
As a UGA, Terry College of Business, graduate and former college tight end at the University of Louisville, Thomas understands drive and ambition. He founded Boyce Design & Contracting in 2000. The business began while he was still in high school and focused on landscape projects and lawn maintenance. Thomas continued to grow the business throughout his college career at the University of Georgia. After graduating in 2007, he partnered with his brother, John to expand the company into residential Design/Build construction. Boyce Design & Contracting, now an award-winning, full-service Design/Build firm with a well-respected reputation in the industry, has flourished under Thomas's leadership.
Thomas focuses on the company's business development and strategic planning and oversees sales for Boyce Design & Contracting. He works hand in hand with all facets of the business and still maintains an active role in both the creative and construction portions of our projects. He attends all initial meetings with potential clients to gain a better understanding of their visions for their homes and outdoor spaces. Thomas's affable personality and ability to understand clients' goals for their projects have helped turn many potential projects into repeat clients for the firm.
Thomas is a member of the National Association of the Remodeling Industry (NARI), and has been named to the UGA Alumni Association's Bulldog 100, North Atlanta Business 40 Under 40, and Who's Who in Atlanta Real Estate by Atlanta Business Chronicle. Thomas remains active in the community through the Gwinnett Chamber of Commerce, Leadership Gwinnett, and Gwinnett Student Leadership Board.
Outside of work, Thomas, his wife Mary, and their daughters Chandler and Sadie enjoy world travel, cooking and cheering on UGA. Thomas is an avid outdoorsman and enjoys skiing, hunting, fishing, golf, and hiking.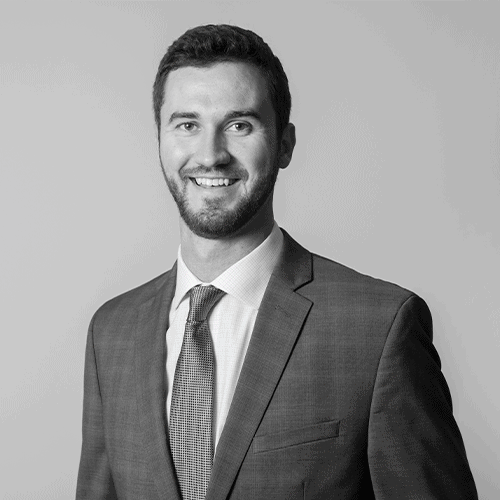 JOHN BOYCE
PARTNER, OPERATIONS DIRECTOR
As the operations director, John manages all financial aspects of the firm. Part of his role includes creating project estimates, a task which requires a deep understanding of both the Design/Build industry and a client's dream for their home or outdoor space. John stays intimately involved on all of our projects by coordinating with our project managers from start to finish to ensure overall project success.
As a graduate of the Terry College of Business at the University of Georgia, John has been able to leverage his education to effectively manage all of the financial and business-related aspects of the firm. John's success in this role has been key to the firm's continued growth.
John has been part of the Boyce Design & Contracting team for more than a decade, joining his brother Thomas fulltime after graduating in 2008. John is a licensed General Contractor and Real Estate Broker in the state of Georgia. He is also certified by the Georgia Soil and Water Conservation Commission (GSWCC).
John and his wife Jaclyn have two children, Addison and Henry. In addition to spending time with his family, he also enjoys traveling, exercising, hunting, and any other activities that allow him to be outdoors.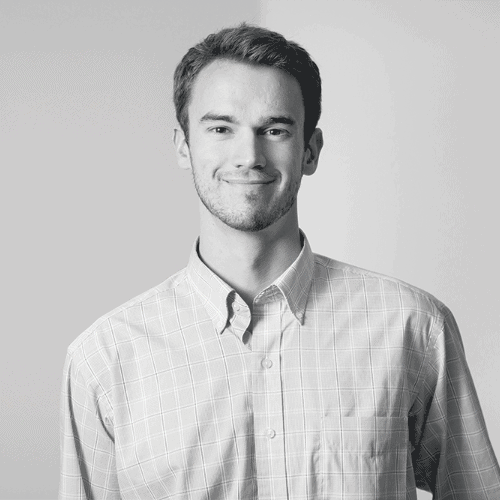 MICAH ROGERS
LEAD DESIGNER + RLA
As our Lead Designer and RLA, Micah is in charge of creating conceptual plans and presentation drawings. After reviewing sites, he creates plans and three-dimensional renderings, assists with sales presentations, and helps with permit and shop drawings. Through his work on the Boyce Design & Contracting team, Micah is able to solve the puzzles posed by each individual worksite and project.
As a 2009 graduate from UGA's top-ranked Landscape Architecture program, Micah uses his extensive training and industry experience to rise to the challenge of marrying different styles, structures, and client desires together. His interior and exterior designs have won the company numerous awards, including the prestigious NARI Atlanta Chapter's Contractor of the Year award nine straight times.
Micah has been in the construction industry for 20 years, spending over half of those as part of the Boyce Design & Contracting team. He is a licensed landscape architect in both North Carolina and Georgia, a licensed North Carolina Residential Contractor, and a LEED accredited professional.
Micah and his wife Laurin enjoy spending their free time rock climbing and hiking. He also enjoys basketball (both playing and watching) live music and watching movies.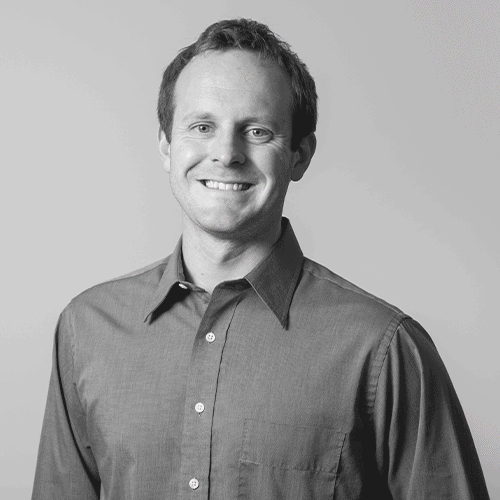 ALEX TIDWELL
DESIGNER & PERMIT COORDINATOR
As the permit coordinator, Alex handles the permitting, licensing, and zoning procedures for the firm's projects while ensuring compliance with applicable local ordinances and regulations. He has been able to build valuable relationships with planning boards in the cities and municipalities we serve. Alex's industry knowledge and experience, as well as his approachable personality, have helped him excel in this role.
In addition to his work as permit coordinator, Alex assists in everything from designing master plans to material coordination to project management and is an integral part of the company's operations. He provides creativity while also possessing a valuable understanding of the construction process.
After realizing his interest in the industry following a trip to a resort with a large pool and lazy river, Alex began his educational career studying landscape architecture at the University of Georgia in 2009. He knew he wanted to develop spaces people could enjoy. In the summer of 2012, Alex worked at Boyce Design & Contracting as an intern. He joined the firm full time after graduating in 2013 and quickly developed into a successful designer and project manager. Additionally, Alex is a member of the American Society of Landscape Architects (ASLA) and is certified by the Georgia Soil and Water Conservation Commission (GSWCC).
Outside of work, Alex enjoys spending time with his wife and daughter, going on walks through their neighborhood. He is an avid Braves fan and also enjoys grilling.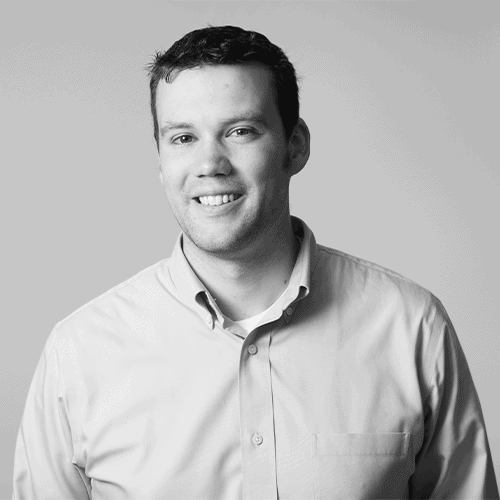 CHASE BEASLEY
PROJECT MANAGER
As a project manager, Chase serves as a liaison between the clients and the other members of the Boyce Design & Contracting team. He oversees projects from start to finish, ensuring they run as smoothly as possible, troubleshooting any problems that arise. Chase's ability to listen to a client's needs, as well as the needs of the Boyce Design & Contracting team, make him a critical part of our team and an excellent project manager.
Chase began working with the Boyce Design & Contracting team in 2005, becoming the manager of the landscaping division in 2010. After leaving the firm in 2016 to gain additional experience in construction management, Chase returned to Boyce Design & Contracting in January 2020.
Chase enjoys golfing and coaching his girlfriend's son's baseball team. He also spends time playing with his goldendoodle puppy, Tiger (so named because he was born the day Tiger Woods won the Masters Tournament in 2019).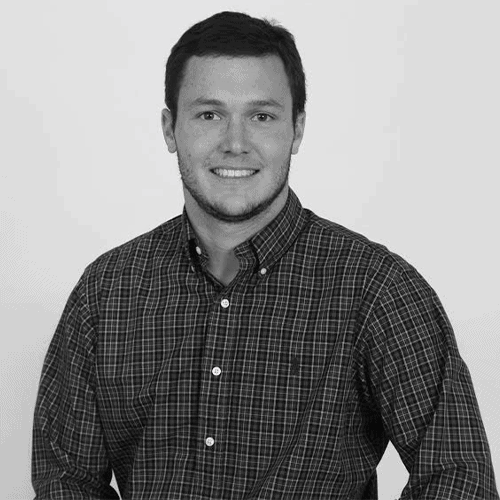 ANDREW FRAHM
PROJECT MANAGER
As a project manager with over 20 years' experience in the residential construction industry, Andrew brings a wealth of knowledge and leadership to the Boyce Design & Contracting team. Andrew began his career as a young carpenter working with his father building and renovating custom homes in the Atlanta area. With over two decades of hands-on experience in multiple construction trades and large-scale custom home building and renovations, Andrew understands what it takes to deliver an exceptional product and experience to our clients. In his words, he is energized by "taking an unusable space and turning it into a functional and beautiful area."
Andrew's success as a project manager in the design/build industry can be seen by his dedication and honest approach in keeping projects running smoothly from start to finish. His ability to identify problems, provide solutions, and effectively communicate with any audience makes him a great asset to our team.
Outside of work, he enjoys spending time on personal projects at his home. He also rides motocross with his children and is happy to participate in any activity that allows him to be outdoors with his wife Noelle and their five children.
ASHLEY ABERNATHY
DESIGN COORDINATOR
Ashley is the firm's Design Coordinator and has been working in the homebuilding industry since 2016. Originally from Texas, Ashley graduated from Baylor University and relocated to the Atlanta area where she has continued her work in design, new construction, and home renovations. Her creative and collaborative approach to solving problems through functional and beautiful design has allowed her to continuously bring clients' visions for their homes to life.
Ashley is a certified Associate Kitchen and Bath Designer with the NKBA and is passionate about getting to know her customers and helping them turn their dream into a reality. She believes the best design is a combination of creativity and functionality. Ashley works closely with each Boyce Design customer to truly understand their design aesthetic, style, personal needs, and desires.
When she is not working, Ashley enjoys traveling, reading, and spending time with her husband and dog.
KIMBERLY FROH
CUSTOMER RELATIONSHIP MANAGER
For over 10 years Kim has played an integral part in the success and growth of Boyce Design & Contracting. She is well versed in all facets of the business and specializes in managing customer relationships from the first point of contact through project completion. She is passionate about delivering exceptional customer service to each and every client, which has resulted in winning numerous awards including "Best of Houzz- Customer Service" for 5 consecutive years.
Kim is a professional member of Certified Interior Decorators International and has been a part of numerous award winning Design/Build projects. She provides valuable design insight and focuses on taking the time to develop strong customer relationships to better understand the client's needs throughout the duration of the project. Her keen eye for design, attention to detail, strong communication skills, and warm personality make her an invaluable asset to our team. She works closely with our client's to ensure that they receive the best possible customer service as they navigate the Design/Build process. Kim provides our client's with a continuous point of contact throughout their remodeling projects by working hand in hand with our sales, design, and construction teams.
Kim and her husband Curtis have called Atlanta home for the last 28 years. They have two college-aged daughters Lexi and Hallie. Lexi is a senior at the University of Tennessee and Hallie is a sophomore at the University of Georgia. When they are not attending SEC sporting events they spend their free time traveling and enjoying outdoor activities. Kim also enjoys, running, yoga, and reading.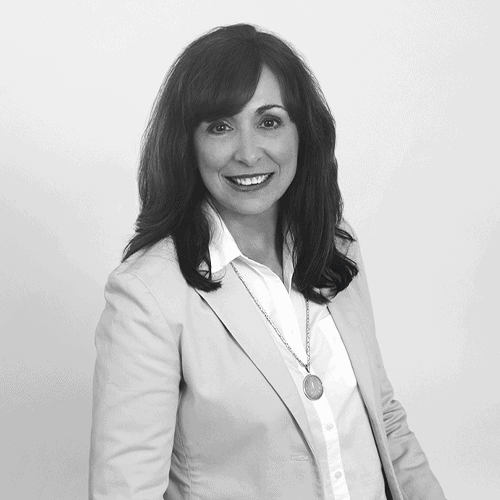 CHRIS O'NEAL
PROJECT MANAGER + SUPERINTENDENT
Chris holds both project management and superintendent roles at Boyce Design & Contracting and has over 15 years' experience in the residential construction and swimming pool industries. As a project manager, Chris acts as a go-between for clients and the members of the Boyce Design & Contracting team. He works hard to ensure projects run as smoothly and efficiently as possible. Chris enjoys being hands on, which helps him excel in his role as a superintendent.
In this role, he is responsible for overseeing and managing project worksites. This skill set, coupled with his affable personality, makes him a great asset to our team.
Before joining the Boyce Design & Contracting team, Chris gained invaluable experience in the electrical, plumbing, construction, and pool industries. He brought those years of experience with him when he joined our team in 2016.
Chris enjoys spending time with his wife Kasie and their two children, Jacob and Kinley. He loves building things from scratch. He also likes "tinkering" and spending time on remote control cars, go karts, and dirt bikes.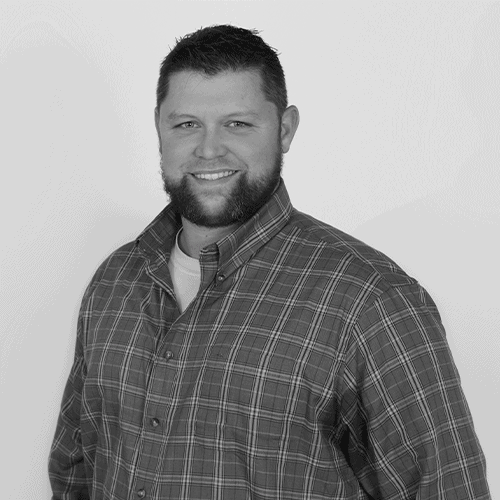 JIM HAMIL
CONSTRUCTION FOREMAN
With more than 35 years of experience in the residential construction industry Jim is an invaluable resource to our team. His insight, craftsmanship, and professionalism are the anchor of many of our most impressive projects. Jim has worked in all areas of the contracting industry from custom home building to remodeling and custom carpentry.
His background at Georgia Tech provides him with a keen eye for design and structural stability. Jim's wide array of experiences and wealth of knowledge all facets of residential construction allow him to provide valuable insight and oversight over every project that he is involved with.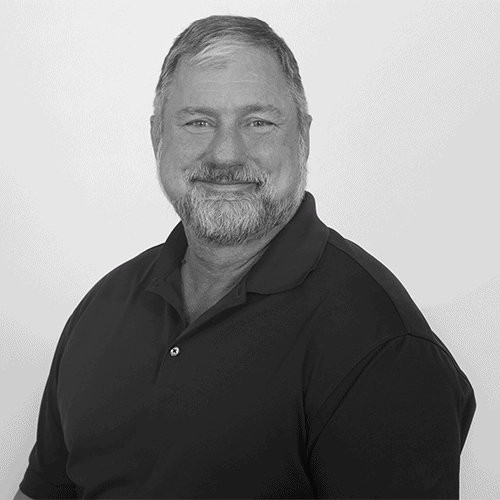 ANDREA PROCTOR
INTERIOR DESIGN CONSULTANT
With a degree in Interior Design from The University of Georgia, and design experience in London, England and Atlanta, Georgia; Andrea Crawford brings a unique perspective to every style. Good design affects human behavior and function, creates mood and impacts efficiency. As a designer, Andrea's goal is to listen very carefully to what her client needs in their interior environment.
She evaluates the challenges and offers beautiful, yet functional solutions. Attention to detail, a creative use of color, texture, and pattern, and an effort to incorporate the client's favorite pieces and treasured objects are the elements that make each one of her designs a success.
While considering the latest color and fabric trends and always incorporating stylish details, she creates timeless spaces based on principles and elements of design. Incorporating these design elements make a commanding statement and result in a reflection of the client's lifestyle.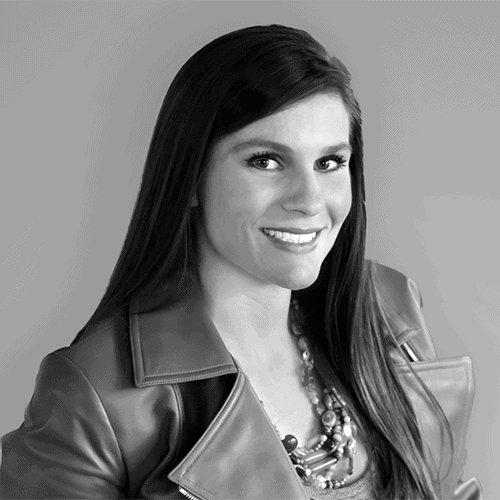 JAIME CANO
HARDSCAPE FOREMAN
Jaime possesses a wealth of experience in construction, and we have yet to find anything which he cannot do to perfection. Jaime's impressive work ethic, drive, and craftsmanship never cease to amaze us. He takes great pride in every project that he takes on and focuses on delivering projects that are completed efficiently with excellent quality work.
Jaime's work experiences make him a "jack of all trades" and the backbone of the company's success. His crew's drive and enthusiasm for quality never fails to make a project anything less than absolutely outstanding.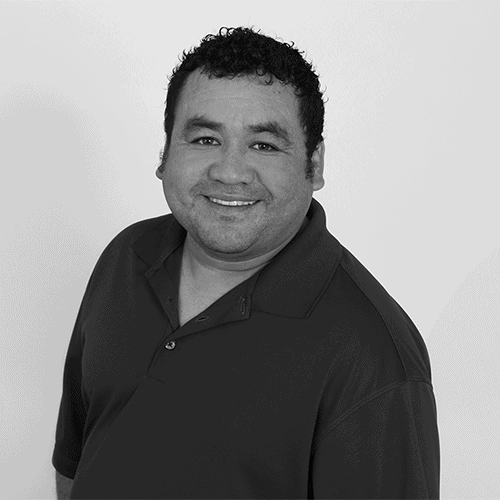 Let's Start Building Your Dream Project Today