BOYCE DESIGN & CONTRACTING PROUDLY SERVES BROOKHAVEN
HOME REMODELING & OUTDOOR LIVING
Since 2003, Boyce Design & Contracting has been helping homeowners in the Brookhaven community create their residential dream luxury living spaces. Brookhaven is a beautiful community with diverse architectural styles, a healthy mix of new and existing communities, and a very specific and demanding set of local building ordinances. Our Design/Build team will help you navigate Brookhaven's numerous local codes and tight lot coverage restrictions to create a custom home remodeling project that perfectly suits your desired style, functionality, and budget.
Consistently ranked as one of Atlanta's top five residential contractors by Atlanta Business Chronicle, Boyce Design & Contracting has received the industry's highest awards from the National Association of the Remodeling Industry for expertise in functionality, aesthetics, craftsmanship, innovation, problem solving and exceptional work ethic from concept to completion.
For over 18 years, Boyce Design & Contracting has been providing Brookhaven homeowners a turnkey solution for their interior and exterior custom home remodeling projects. We specialize in high-end kitchen and bath remodels, additions and basements, as well as custom residential swimming pools and outdoor living spaces that have all gained national recognition. We believe in a balance of functionality and aesthetics and take the time to understand your lifestyle, needs, wants, etc to make sure that our design encompasses all of the necessary elements to meet your requirements and exceed your expectations.
The team at Boyce Design & Contracting knows how important it is to take a holistic look at what our Brookhaven homeowners are trying to accomplish with their custom home renovations. Often with outdoor living projects, designers and contractors look at the exterior of the home in isolation. We look at how the interior and exterior of the home connect to each other to make sure the features and floor plan flow and work well together. By taking this approach, our team is able to achieve a better finished product that is more functional and attractive for our Brookhaven clients.
As a Design/Build firm, we offer our clients a turnkey solution for both interior and exterior residential construction projects and have successfully honed our process into a few simple steps to ensure a stress-free project. At Boyce Design & Contracting we believe in building a partnership and positive working relationship with our Brookhaven homeowners that is based on integrity, trust, and communication. We take great pride in our level of craftsmanship, exacting attention to detail, passion for quality and timeless designs. Our team is composed of all of the necessary professionals required to take your home remodeling renovation from concept through completion and our in-house designers, project managers, and craftsman collaborate throughout the entire process to ensure the highest level of quality throughout every step of your remodeling project.
TESTIMONIALS FROM BROOKHAVEN HOMEOWNERS
"Quality of service was great. The communication and project management was excellent. Project was completed on time and to my expectations."
Stephanie W., Brookhaven, GA
"If you're looking to get a project done & want it done right, talk to Boyce Design & contracting. Our project was extensive: Plunge Pool, Spa, Patio, Balcony with Pergola, Panoramic door, Permeable paver driveway, and artificial turf! Having the team from Boyce guide us through the various stages of the project was a god-send!
We can't thank our friend enough for recommending their company to us! Remodeling and construction is crazy but our project manager, Chase handled it all! Everyone on the team touched our project and they are great at answering our questions, reviewing our requests, and even putting up with our crazy dog! Jim & Jaime's crews were very kind, helpful, and did their best to leave everything clean!
From Chris' insights on the pool, Alex's awesome landscaping & lighting plan, and John's ability to make sure everything was immaculately built, our new backyard oasis is incredible! The Boyce team has been a blessing during these crazy times, and we thank them so much for making our house feel like a home!"
Lisa S., Brookhaven, GA
Project: Plunge Pool & Outdoor Living Oasis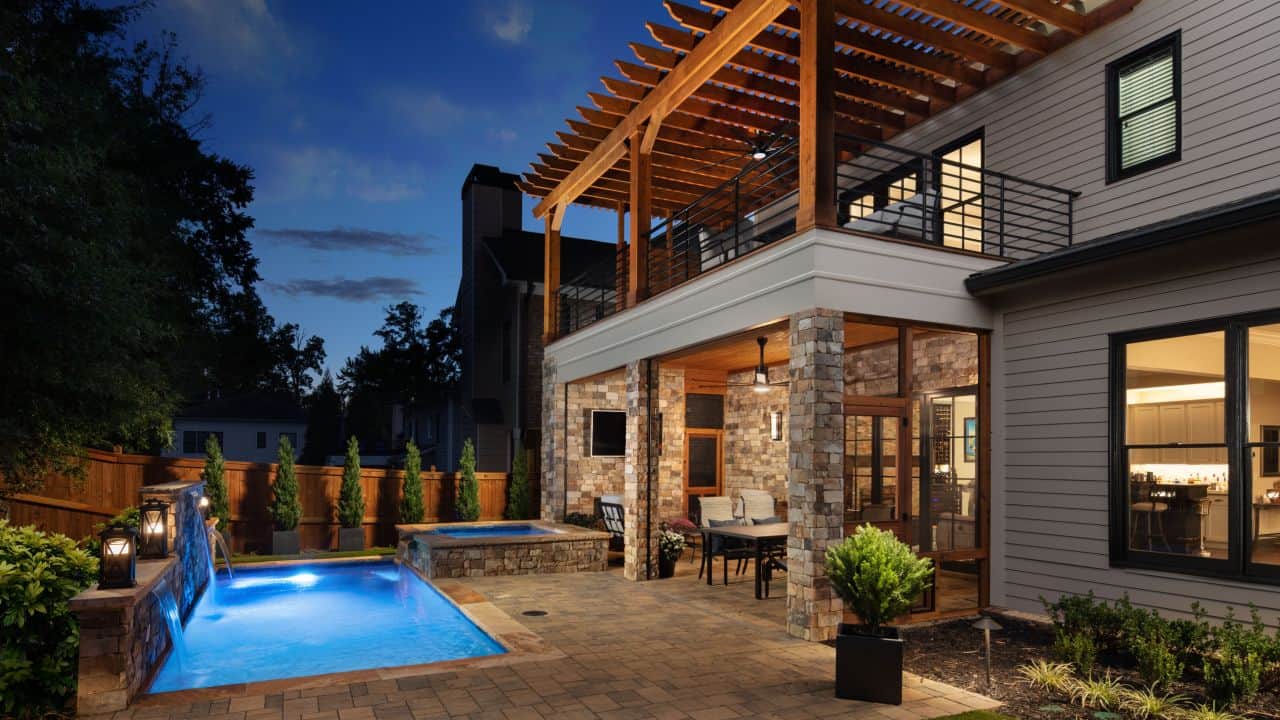 "We highly recommend Boyce Design and Contracting! We recently had another successful party with some friends in our "Boyce Designed" backyard. People still rave about it whether they are seeing it for the first time or have been here many times. We love it every day.
We talked to three teams and chose to work with Boyce Design & Contracting because not only did they listen to us; they demonstrated they heard what we said. They also had solid experience with building pools, home renovations, and landscaping/hardscaping – all three of the components of our ambitious project. We are impressed by the quality of Boyce Design's work, their professionalism, and their unique perspective."
Peter E., Brookhaven, GA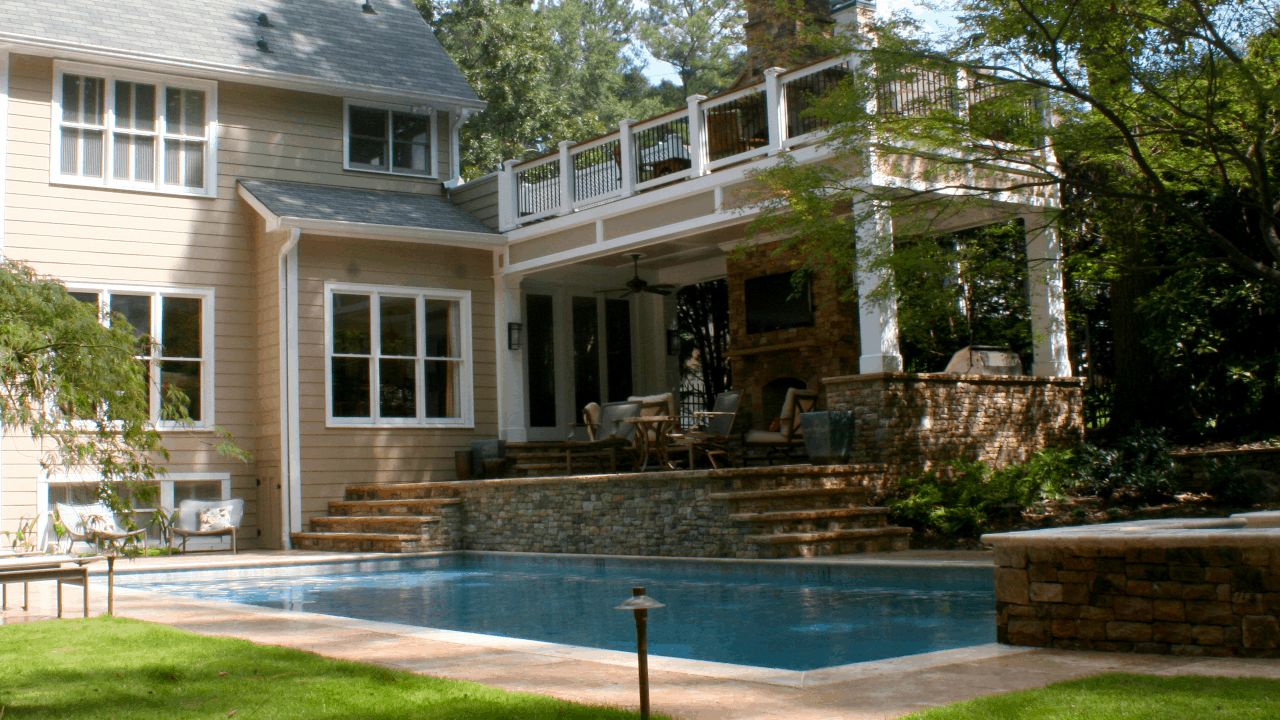 Let's Start Building Your Dream Project Today