BOYCE DESIGN & CONTRACTING PROUDLY SERVES DULUTH
Since 2003, Boyce Design and Contracting has proudly served Duluth homeowners with award-winning interior and exterior residential designs, construction, and home remodeling projects. Consistently ranked as one of Atlanta's top five residential remodeling contractors, Boyce Design & Contracting is a nationally recognized Design/Build firm known for their high end, custom, home renovation projects.
"We wanted to take the time to thank you for all you have done for our family. Just as we have made many family memories with our beautiful backyard, we have begun to do the same with our new kitchen. Yesterday, we found the 4 of us cooking together in our beautiful kitchen – not only for breakfast but for dinner as well!
We LOVE how everything turned out, and especially the final touches with the alcove and beverage bar lighting and barn door.
Thomas and Jamie – thanks for providing us the creative design and options for us to consider while navigating our many variations.
John – thanks for your continued monitoring and understanding of our ways, having dealt with us before. We wanted to send a quick note to thank you. This weekend is a testament to what we envisioned was the possibility of creating lifelong memories for our family."
Ted and Lisa, Duluth, GA
Project: Gourmet Kitchen Remodel
Boyce Design & Contracting uses a collaborative Design/Build process that provides Duluth homeowners a streamlined process for their custom home renovation projects. With a foundation based on trust and communication we strive to provide a positive customer experience and a finished product that exceeds our client's expectations. We take great pride in our projects and our goal is to create spaces with the highest level of craftsmanship, exacting attention to detail, and timeless designs for our Duluth clients to enjoy for years to come.
Duluth is known for its small-town feel with big-city amenities and is an ideal place to raise a family. Its beautiful historic, downtown area offers residents plenty to do with its charming Amphitheater and Town Green. Duluth neighborhoods vary greatly, and our Design/Build team has the experience to create the perfect environment for you.
"We highly recommend Boyce Design & Contracting! Working with them was a breeze. They really take the stress out of remodeling your home. Their approach is comprehensive, and they came up with a great design."
Amanda V., Duluth, GA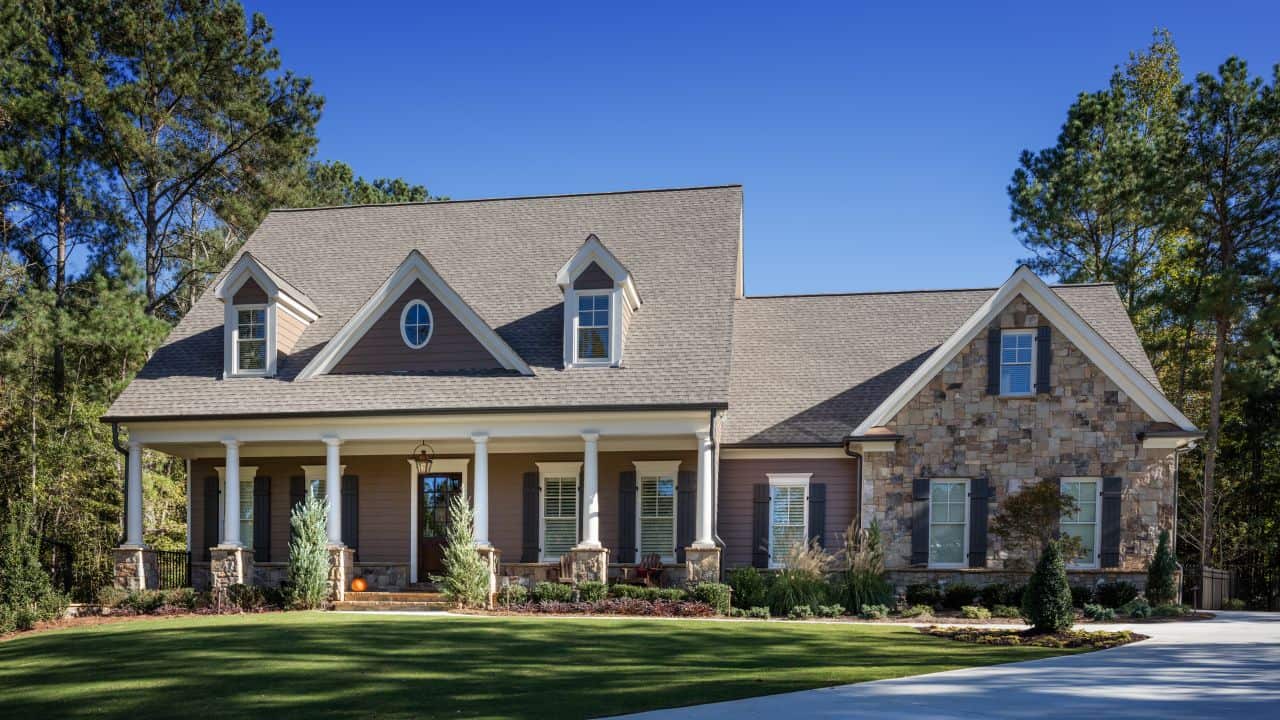 DULUTH CUSTOM HOMES
With over twenty years of experience in creating beautiful and functional spaces for our clients, Boyce Design & Contracting is pleased to offer Duluth residents the finest in custom luxury home building. Our commitment and dedication to best practices, integrity, high standards and professionalism has received national recognition throughout the industry and our extensive knowledge in construction, architecture, and custom home design has translated perfectly into the new home building market.
Boyce Design & Contracting's proven Design / Build process offers our Duluth clients a unique, turnkey solution to new home luxury construction by handling all aspects of the design, estimating, construction, finishes, and product selections. By keeping all of our services in- house, customers deal with only one firm from initial concept to final execution. Whether you come to us with plans, or use our in-house design team, we will create a customized design for your dream home that reflects your vision, needs and personal style.
Boyce Design & Contracting's commitment to quality, integrity, and a positive customer experience are unmatched in the industry because we understand the importance of clear and effective communication throughout the Design / Build process. We are responsive to client inquiries and offer innovative solutions throughout each step of your custom home project.
The Boyce team of skilled designers and craftsmen understand that a custom-built home requires careful planning, budgeting, and coordination and are committed to transforming your dream home into a reality by using a collaborative and personalized approach that embodies the highest levels of craftsmanship, design, and personalized luxury. At Boyce Design & Contracting, we are dedicated to crafting exceptional custom homes that reflect the individuality and aspirations of our Duluth clients.
"Boyce Design transformed our backyard from an absolute mess into a woodland retreat. They installed a pool with spa, rebuilt our deck, and added an outdoor entertaining area with a kitchen and fireplace. All of the work looks like it was original to house and flows seamlessly from indoor to outdoor. Their design was very creative and addressed all of the issues that we had. The design integrated a pool into a sloped hill in a way that looks completely natural. Their stone masons' craftsmanship is first class. Everyone who worked on the project took great pride in their work. John, Thomas, and Micah listened to us all the way through the project and were very open to our ideas. They were very responsive to us and were always incredibly polite and professional. I have recommended them to numerous people and will continue to do so! I would definitely work with them again on another project."
Marshall B., Duluth, GA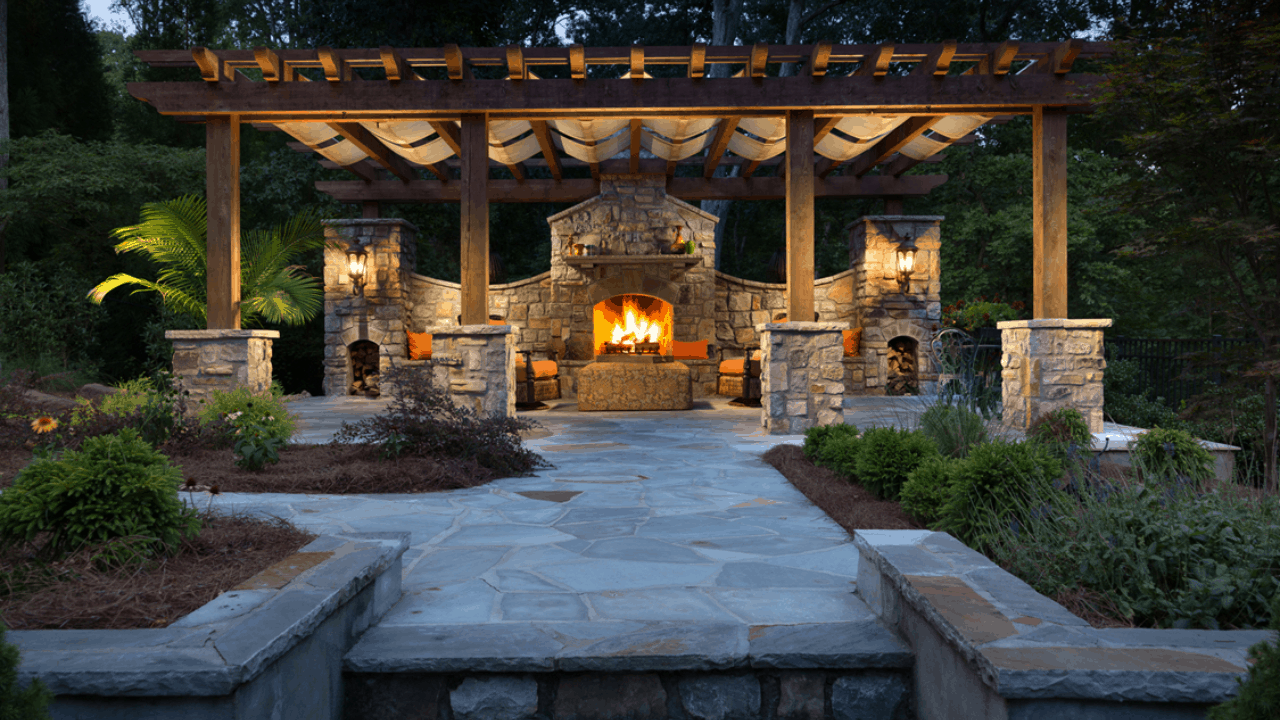 DULUTH KITCHEN REMODELING
The kitchen truly is the heart of the home, and where you entertain friends and family and make memories to last a lifetime. Ideally, luxury kitchen remodels should be suited to each homeowner's desires. Aesthetically pleasing, easy to navigate, with ample storage and an effortless ease to make time spent in the kitchen a pleasure. Since 2003, Boyce Design and Contracting has been helping Duluth homeowners create high-end custom kitchens that are as functional as they are inviting and relaxing.
While a custom kitchen remodel will add significant value to your home, the Boyce team understands it should also reflect your personality and style. One of the greatest benefits of a custom kitchen remodel is it gives homeowners the opportunity to have complete control of the layout, flow, and function of their new space. With so many options to consider, a luxury kitchen remodel can seem overwhelming. Our proven Design/Build approach ensures a stress-free process. By keeping all of our services in-house, our Duluth clients deal with only one firm from start to finish. At Boyce Design & Contracting, we help guide you through every step of the way to make your dream kitchen a reality.
DULUTH BATHROOM REMODELING
When it comes to home improvements, one of the best remodeling investments you can make is renovating a bathroom. For over 20 years, Boyce Design & Contracting has been creating custom bathroom designs for Duluth homeowners. Remodeling your master bathroom is a smart way to protect the investment you made in your home. Whether you want to improve the quality and functionality of your bathroom with increased space and storage; enhance your bathroom with the latest technologies; or simply create a serene, spa-like retreat in your home, the artisans and builders at Boyce Design and Contracting can develop creative solutions that maximize the space, value, and look of each custom bathroom remodel.
"This is our second pool we've built and the team at Boyce exceeded expectations. A few things stood out: creativity in design, quality construction, and transparency. But maybe the most impressive aspect was their outstanding communication. We were out of town often during the project but were totally engaged with daily updates and access to their Buildetrend software site. Their after completion follow up has been awesome too. Highly recommend."
Bob S., Duluth, GA
DULUTH POOL BUILDERS
The award-winning team at Boyce Design & Contracting has been designing and building custom luxury, swimming pools and spas for Duluth residents for over twenty years. We specialize in creating custom pools and spas that complement your unique home and surrounding landscape including classic, modern, freeform, or plunge pools with unique features such as dramatic infinity edge pools, relaxing waterfalls, dramatic fire features, and spacious tanning ledges. With every luxury pool or spa design, we infuse form with function to make sure the finished product will serve you and your family for years to come.
At Boyce Design & Contracting we believe in a balance of functionality and aesthetics, and we work closely with our expert craftsmen to ensure the scale, style, and finish of every swimming pool design encompasses all the necessary elements to meet your requirements and exceed your expectations.
DULUTH OUTDOOR LIVING SPACES
At Boyce Design and Contracting, we take great pride in our high-end, custom renovation projects and our goal is to create custom outdoor living spaces that provide a luxurious haven for relaxing, entertaining, and creating lifelong memories for you and your family members. Our Design/Build team has received the industry's highest awards from The National Association of the Remodeling Industry for expertise in functionality, aesthetics, craftsmanship, innovation, problem solving and exceptional work ethic from concept to completion.
As a full service, Design/Build firm, we attend to every detail of your outdoor living project from the design, budgeting, construction, finish, and product selection. Our Design/Build team has the talent and experience to create the perfect backyard retreat for you by incorporating custom-built features such as outdoor kitchens & bars, fire features, cabanas, pergolas and patios, decks and porches, outdoor dining rooms and more. Whether your style is modern or traditional, we provide the highest quality standards in residential design and construction services and can develop an entire custom outdoor living area that suits your unique style and personality and integrates seamlessly into your home's architecture style and landscape.