BOYCE DESIGN & CONTRACTING PROUDLY SERVES SMYRNA/VININGS
Boyce Design & Contracting has been creating high-end, award-winning projects in Smyrna and Vinings for over a decade. Our custom outdoor living spaces and swimming pools have made impressions on the homeowners of these communities as we have received the industry's highest awards from The National Association of the Remodeling Industry for expertise in functionality, aesthetics, craftsmanship, innovation, problem solving and exceptional work ethic from concept to completion. Additionally, our experience in working numerous up-and-coming neighborhoods in addition to established, exclusive communities ensures a smooth design and construction process.
Boyce Design & Contracting uses a collaborative Design/Build process that provides our clients a streamlined process for their residential construction projects. With a foundation based on trust and communication we strive to provide a positive customer experience and a finished product that exceeds our client's expectations. We take great pride in our projects and our goal is to create spaces that our clients will enjoy for years to come and hope that we form lasting relationships with those that we work with.
"Extremely pleased with Boyce Design and Construction. They transformed our narrow bowling alley deck into a contemporary oasis. We are so happy with the result! From excellent design and implementation, attention to detail and customer service, we could not have found a better team. Not to mention really good people."
Jennifer D.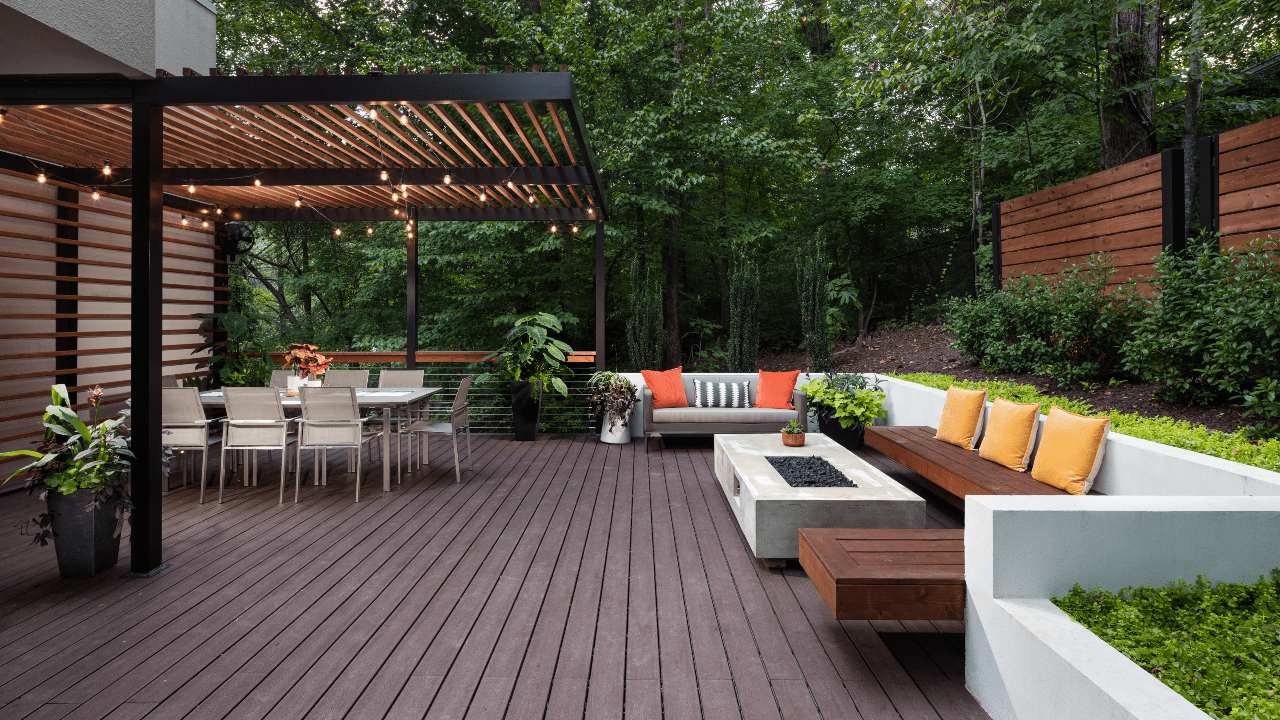 SMYRNA AND VININGS POOL BUILDERS
With numerous projects in both Smyrna and Vinings under our belt, our team is well-equipped to create a perfect swimming pool for your backyard space. Our experienced design team specializes in designing all styles of custom pools and spas including classic, modern, freeform, natural and plunge pools with unique features such as negative and infinity edges, waterfalls, tanning ledges, fire features and fountains. While the swimming pool will be the focus of your backyard retreat, remember we help you develop an entire custom outdoor living area surrounding your pool as well. We believe in a balance of functionality and aesthetics and take the time to understand your lifestyle, and project desires to make sure that our design encompasses all the necessary elements to meet your requirements and exceed your expectations.
"They are very professional and offer high quality construction. Their design team was very helpful in partnering with us to make design decisions and changes. They have great vision for how your project will turn out before they even begin."
Neil B.
SMYRNA AND VININGS OUTDOOR LIVING SPACES
Through vision and thoughtful planning, Boyce Design & Contracting can transform your outdoor living space into a luxurious haven for relaxing, entertaining guests, and creating lifelong memories for you and your family members. We incorporate a variety of custom-built features into your outdoor living environment, including outdoor kitchens, fire features, cabanas, outdoor rooms, pergolas and patios, decks and porches adding a level of character and style that distinctly suits your personality. Whether it's a new house with a blank canvas, an established in-town bungalow in need of a backyard refresh, or a large private yard, we will tailor a space that fits your needs perfectly.
Whether it's updating an aging kitchen, renovating a bathroom to be more functional, increasing your square footage through an addition, or finishing a garage, we believe in a balance of functionality and aesthetics and take the time to understand your lifestyle, needs, and wants to make sure that our design encompasses all of the necessary elements to meet your requirements and exceed your expectations. Our team is comfortable working within a wide range of styles, scope, and budget ranges.
As a Design/Build firm, we offer our clients a turnkey solution for their residential remodeling projects and have successfully honed our process into a few simple steps to ensure a stress-free project. At Boyce Design & Contracting we believe in building a partnership and positive working relationship with our clients that is based on integrity, trust, and communication. We take great pride in our level of craftsmanship, exacting attention to detail, passion for quality and timeless designs. Our team is composed of all of the necessary professionals required to take your project from concept through completion and our in-house designers, project managers, and craftsman collaborate throughout the entire process to ensure the highest level of quality throughout every step of your project.
"We were lucky enough to hear about Boyce Design and Contracting thru a co-worker who highly recommended them for their work on backyard designs and renovations. My husband and I were looking to replace the concrete slab of our newly built home with a sunroom and stone patio. Neither of us had any experience with design or renovations, so were a bit nervous with the prospect. Once we started working with the Boyce Team, we quickly realized we were in very good hands. The Team provided us with a beautiful design and project plan (to include sunroom, upper deck, stone patio, water-feature, outdoor kitchen, and landscaping), worked within our budget and finished on time. I felt completely comfortable with providing the team with open access to our house and actually looked forward to seeing the team each day. The Boyce team set high standards (actually higher than mine) and would not accept anything less than perfection. I highly recommend the Boyce Team and have recommended them to my friends and co-workers. They transformed my backyard, now I have a beautiful sunroom and patio to sit back and relax in…my kitchen is next!"
Mary Kate R.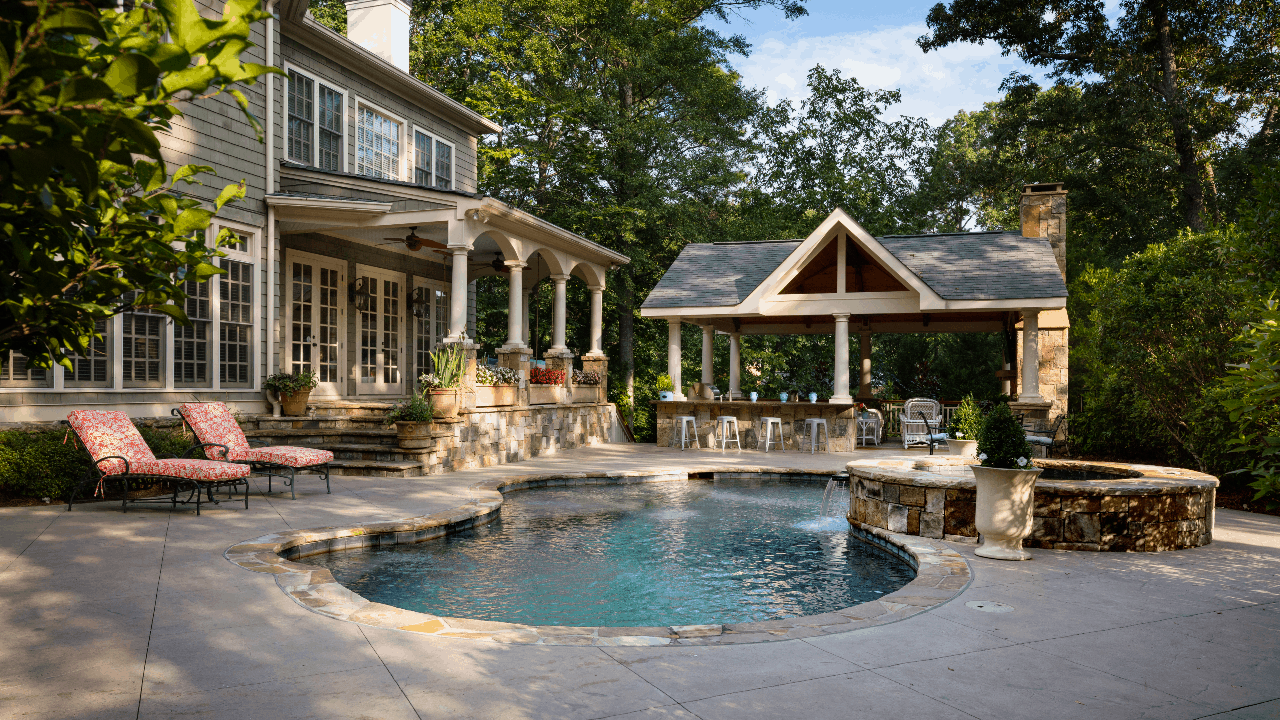 SMYRNA AND VININGS KITCHEN REMODELING
The kitchen truly is the heart of the home, and probably the most used space in your house. We understand families spend a significant amount of their time at home in the kitchen and it makes sense to improve the look and feel of the room. At Boyce Design & Contracting we have been helping Smyrna and Vinings homeowners create kitchens that are as functional as they are inviting and relaxing. A custom kitchen remodel adds value to your home and gives homeowners the opportunity to have complete control of the layout, flow and function of their new space. There are so many options to consider when remodeling a kitchen that it can seem daunting. Our skilled design team and craftsmen make the process as easy as possible for our clients. We help guide you through every step of the way to make your dream kitchen a reality.
SMYRNA AND VININGS BATHROOM REMODELING
Homeowners know that remodeling a bathroom is one of the smartest investments you can make in your home, and the Boyce team has years of experiencing crafting stunning bathroom renovations. Our design team works hand in hand with our clients to develop creative solutions that maximize the space, value, and look of each project.
Let's Start Building Your Dream Project Today