BOYCE DESIGN & CONTRACTING PROUDLY SERVES ALPHARETTA
ALPHARETTA OUTDOOR LIVING PROJECTS
Consistently ranked as one of Atlanta's top five residential contractors, Boyce Design & Contracting is a nationally recognized Design/Build firm known for their high-end, custom renovations. Since 2003, the Boyce team has proudly served Alpharetta homeowners with award-winning, residential designs, construction, and home remodeling.
Recently voted one of the South's best places to live by Southern Living Magazine, Alpharetta's vibrant community and convenient access to dining, shopping and year­ round attractions make it a sought-after destination to call home. As Alpharetta's premier Design/Build firm, Boyce Design & Contracting provides both design and construction services to conceptualize and realize your dream project. We offer our Alpharetta clients a unique, turnkey solution by managing all aspects of the design, estimating, construction, finish, and product selections. Since our designers are collaborating with our contractors through every phase of your project, we are able to present a creative design and accurate pricing throughout the entire process. Our collaborative Design/Build approach is based on trust and communication, and we strive to provide our Alpharetta clients a positive customer experience and a timely finished product that exceeds their expectations. We take great pride in our custom-designed projects and our goal is to create spaces that you will enjoy for years to come.
""We really appreciated the communication. With daily texts, phone calls, and email updates with images, we did not have to worry about what was happening each day. The commitment to quality, the timeline, and overall service made the difference for us. Any concerns or issues we raised were addressed immediately. We are raving fans."
Brian F., Alpharetta, GA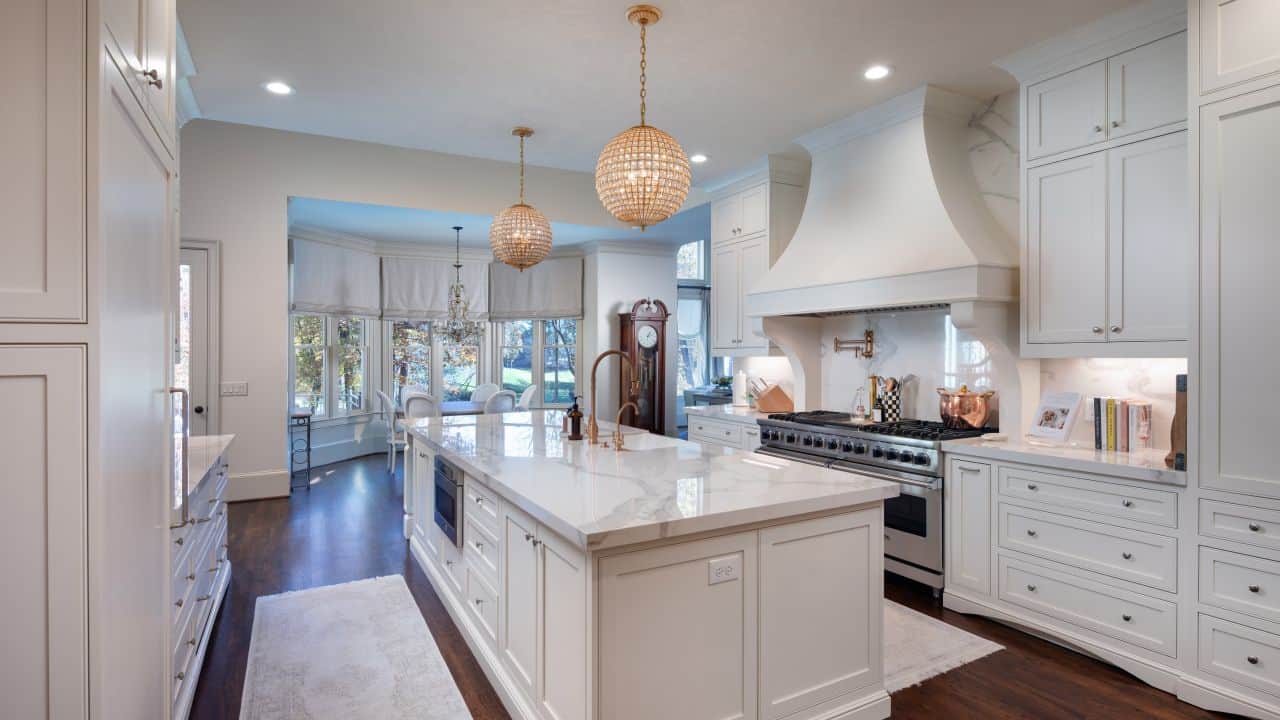 ALPHARETTA KITCHEN REMODELING
The kitchen truly is the heart of the home, and the most used space in your house. We understand families spend a significant amount of their time at home in the kitchen and it makes sense to improve the look and feel of the room. At Boyce Design & Contracting we have been helping Alpharetta homeowners create high-end custom kitchens that are as functional as they are beautiful. A well-designed custom kitchen renovation adds significant value to your home and provides homeowners the opportunity to have complete control of the layout, flow, and function of their new space. There are so many options to consider when remodeling a luxury custom kitchen that it can seem daunting, but our skilled design team and craftsmen make the process as easy as possible for our Alpharetta clients by guiding you through every phase of your custom remodel.
ALPHARETTA CUSTOM HOMES
As one of Atlanta's largest and most recognized leaders in the residential remodeling industry, Boyce Design & Contracting is pleased to offer Alpharetta residents the finest in custom luxury home building. Nationally recognized by industry experts for our commitment to best practices, integrity, high standards and professionalism, the Boyce team possesses extensive knowledge in construction, architecture, and custom home design and has a deep understanding of the latest trends, building codes, and industry standards.
Voted as one of the top ten places to live in the United States, Alpharetta is a highly desirable place to reside, and our proven Design/ Build process has translated perfectly into the area's new home construction market. Whether you come to us with house plans, or use our in-house design team, we will create a customized design for your dream home that reflects your vision, needs and personal style. We believe that your home is not simply a house and a yard, but rather a total living space that should flow seamlessly together, both aesthetically and functionally.
Boyce Design & Contracting commitment to quality, integrity, and a positive customer experience are unmatched in the industry because we understand the importance of clear and effective communication throughout the Design/ Build process. We are responsive to our client's inquiries and offer innovative solutions throughout each step of your custom home project. The Boyce team of skilled designers and craftsmen understand that a custom-built home requires careful planning, budgeting, and coordination and are committed to transforming your dream home into a reality using a collaborative and personalized approach that embodies the highest levels of craftsmanship, design, and personalized luxury.
At Boyce Design & Contracting, we are dedicated to crafting exceptional custom homes that reflect the individuality and aspirations of our Alpharetta clients.
"From the top to the bottom of the Boyce organization, they are professional, excellent at their craft, and very responsive. And, they are just really nice people!"
Lisa H., Alpharetta, GA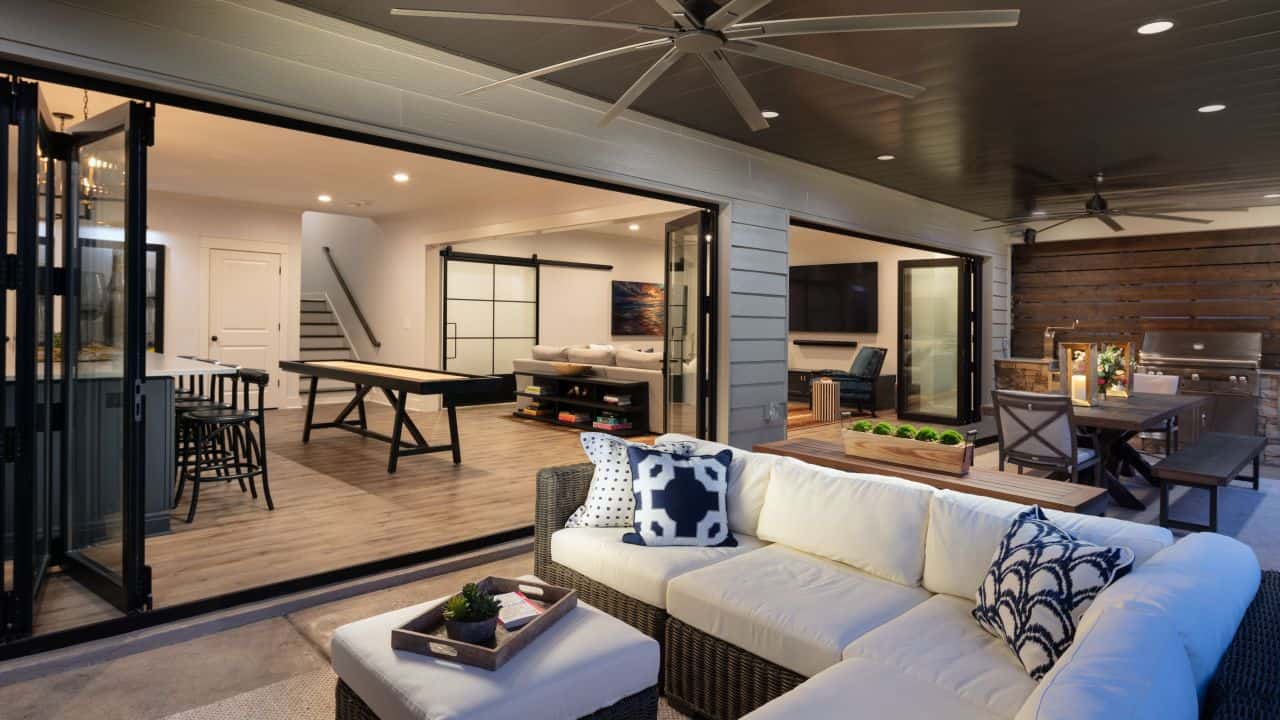 ALPHARETTA BATHROOM REMODELING
Alpharetta homeowners know that remodeling a bathroom is one of the smartest investments you can make in your home, and the Boyce team has years of experiencing crafting stunning bathroom renovations. Our design team works hand in hand with our Alpharetta clients to develop creative solutions that maximize the space, value, and look of each project. Upgrading your master bathroom provides an opportunity to turn your space into a spa-like retreat, improve the layout and functionality, update outdated fixtures, and increase the resale value of your home.
ALPHARETTA POOL BUILDERS
As Alpharetta's premier luxury pool contractor for over twenty years, the award-winning team at Boyce Design & Contracting has been designing and building all types of custom swimming pools and spas in a plethora of Alpharetta neighborhoods. Whether your style is classic, modern, freeform, rectangular, or plunge pool, we provide the highest quality standards in swimming pool design and construction services.
At Boyce Design & Contracting we believe in a balance of functionality and aesthetics and take the time to understand your lifestyle to make sure that our swimming pool design encompasses all the necessary elements to meet your requirements. While the swimming pool will be the focus of your backyard, our experienced landscape designers will help you develop an entire custom outdoor living space that will incorporate your distinct style, taste, and personality. Regardless of the pool design you choose the professionals at Boyce have the ability to create unique and visually appealing poolscapes that blend seamlessly with your landscape.
Boyce Design & Contracting is one of Alpharetta's only residential exterior Design/Build companies that helps you conceptualize, design, build, and maintain your custom swimming pool. Our tight teamwork and close communication with you through the entire process helps us create a product difficult for other contracting companies to match. Each team member's skills closely complement the skills of the others, which has led to our firm winning NARl's National Contractor of the Year Award over the past several years.
"Boyce is by far the best design and contracting company that we have worked with over the past 15 years. They do a great job of providing creative design ideas and developing a realistic progress were clear differentiators of their approach. When adjustments in the plan were necessary, Boyce communicated proactively to align expectations and were fair throughout the entire process (e.g. sometimes the utility companies or permitting process run on their own schedule…Boyce was very flexible throughout). Overall, we are very happy with our new pool, spa, porch, pergola, and new landscaping. The build quality meets/exceeds our high expectations, and everything was completed as planned in the budget and one month early! I have already recommended them to several friends and family members looking for a contractor that can provide the design expertise and build quality needed for a custom home improvement project."
Jen C., Alpharetta, GA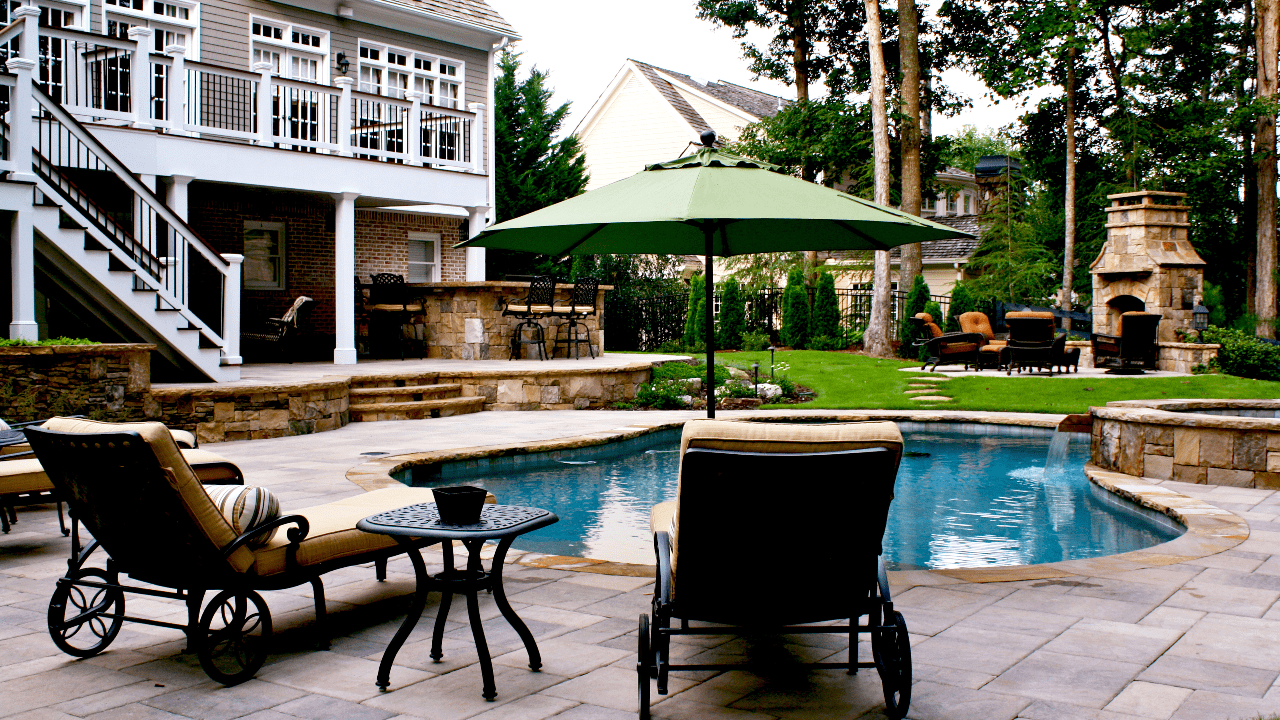 ALPHARETTA OUTDOOR LIVING PROJECTS
Indoor-outdoor living is one of the remodeling industry's hottest trends today and a great way to expand your living space while increasing your home's value at the same time. With Georgia's mild temperatures, an outdoor living space allows Alpharetta homeowners to reap the benefits of entertaining outdoors year-round with design options that are limitless.
Boyce Design & Contracting has been creating high-end outdoor living spaces for Alpharetta homeowners that reflect their lifestyle and individuality for over two decades. Our award-winning design team will perfectly match your unique style and personality by incorporating a variety of luxurious and well-designed features into your space, such as outdoor kitchens and pool bars, outdoor fire features, custom pool houses and cabanas, pergolas, patios, decks, and porches. As Alpharetta's premier Design/Build contractor, we ensure that the overall aesthetic and functionality of your outdoor living space is exactly what you want and integrates seamlessly into your home's architecture style and landscape.
At Boyce Design and Contracting, we believe in providing personalized, professional service to our discerning Alpharetta clients. From the initial design to budgeting and construction, and eventually to the finished product, our team excels in managing the details. Unlike other firms, our designers and expert craftsmen work in collaboration with one another, from start to finish, and are dedicated to creating a space that provides a sanctuary for relaxing, entertaining, and creating lifelong memories for you and your family.