BOYCE DESIGN & CONTRACTING PROUDLY SERVES DECATUR
DECATUR HOME REMODELING AND OUTDOOR LIVING
Since 2003, the Boyce team has proudly served some of Decatur's most exclusive neighborhoods with expert Design/Build services for home remodeling and outdoor living space transformations. With its long history as one of Metro Atlanta's most desired communities, Decatur is unique in its character, layout, and perfect blend of urban accessibility and small community charm. With tree-lined streets and plenty of green space for families and individuals to enjoy, Decatur strikes the perfect balance between sophistication and charm- characteristics that we strive to include in each project. We have ample experience in the community and can help navigate Decatur's city and neighborhood regulations and codes.
As a full-service Design/Build firm, Boyce Design & Contracting will manage every detail during the process including design, approval, budgeting, construction, product selection, walk-throughs, and your finished product. We operate under the highest standards for quality and excellence. Our job is not finished until you are satisfied with your finished product.
"We loved the BuilderTrend app that was used to communicate throughout the process. It provided us with status updates each time that work was done at our house, including pictures and notes. We were extremely pleased with all aspects of the work done – Design, Communication, Scheduling were all handled very professionally and exceeded our expectations."
Eric T., Decatur, GA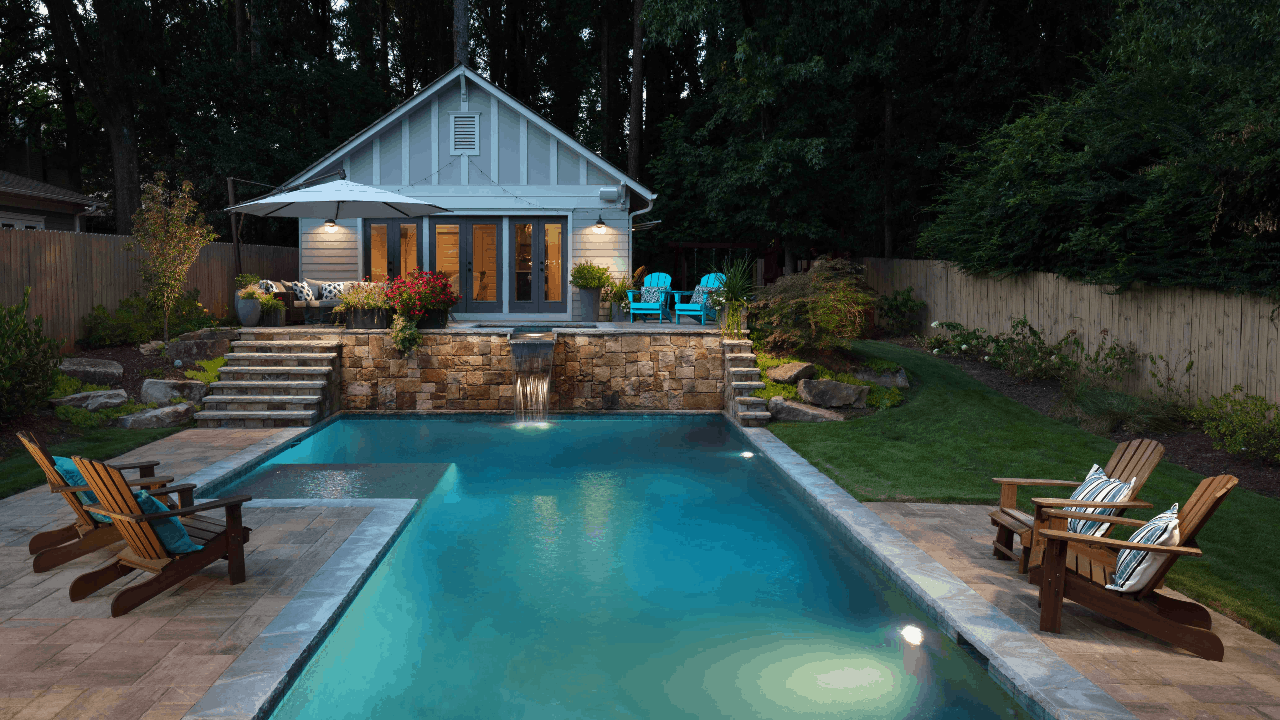 Our talented team of professionals has over two decades of experience crafting high-end designed spaces. We guarantee the highest quality standards in residential design and construction services and we stand behind our work. Our master portfolio of custom creations includes, but is not limited to, custom swimming pools & spas, full service outdoor kitchens and bars, outdoor fire features and patios, landscape architecture, and more. Our goal is to always reflect your vision and create a finished space that more than exceeds your highest expectations.
At Boyce Design and Contracting, our goal is to create outdoor living spaces that serve as a luxurious haven for relaxing and entertaining your family and guests. Our professional Design/Build team has been honored to have received the industry's highest awards from The National Association of the Remodeling Industry for expertise in functionality, aesthetics, craftsmanship, innovation, problem solving and exceptional work ethic from concept to completion. Let Boyce Design and Contracting create, design, and build the outdoor living space you've always dreamed of.
"We had a great experience with Boyce Design & Contracting during our kitchen and bath renovation. From the drawings and design assistance, to the actual execution of the project, we couldn't be happier. The employees were all experienced and professional, and the project finished on the exact date they projected. We had near constant communication with our project manager and never felt we were lacking information on the status or next steps each week. Highly recommend!"
Kyle K., Decatur, GA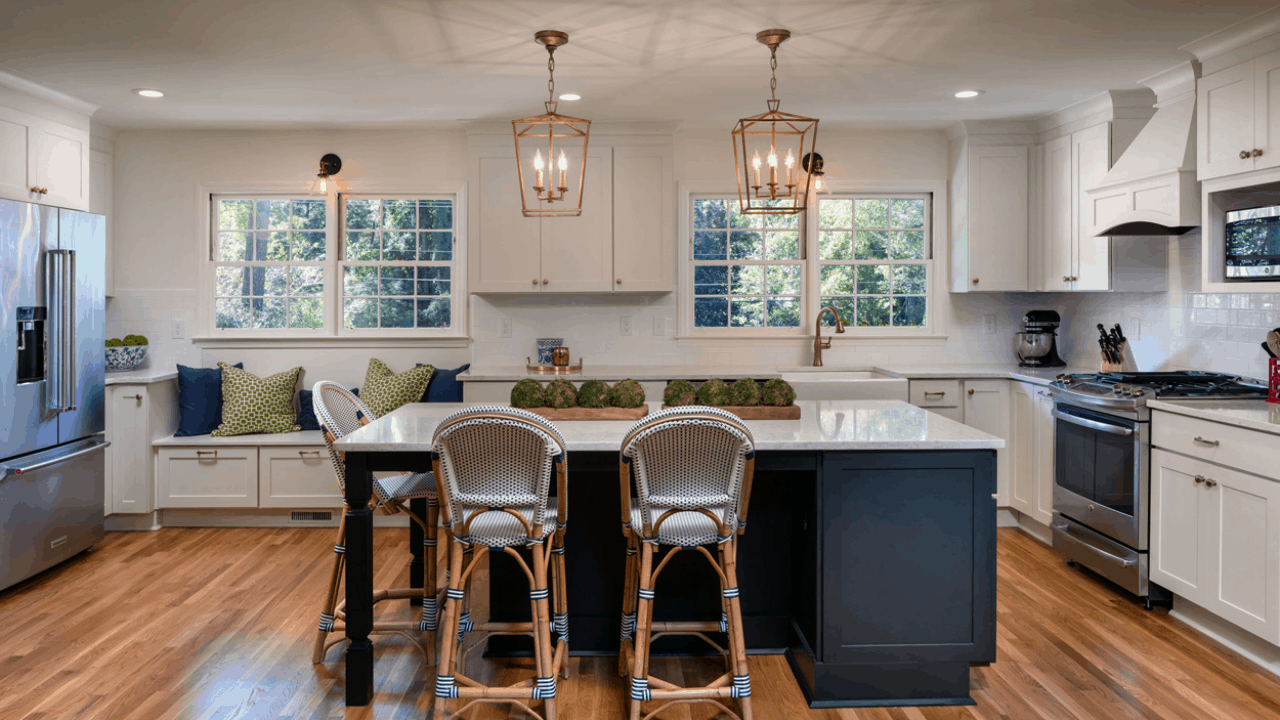 DECATUR POOL BUILDERS
For custom luxury swimming pools and spas in Decatur, you can trust the award-winning group at Boyce Design and Contracting. Our professional Design/Build team specializes in custom designing magnificent pools and beautiful spas, which perfectly complement your outdoor living space. We specialize in all styles of custom pools including classic, modern, freeform, or plunge pools with unique features such as dramatic infinity edge pools, relaxing waterfalls, dramatic fire features, and spacious tanning ledges.
With every luxury pool or spa design in Decatur, we expertly infuse form with function to make sure the finished product will provide years of relaxation and enjoyment for you and your family.
DECATUR OUTDOOR LIVING SPACES
Imagine being able to capture some of the elegant charm and hometown feel of Decatur and bring it right to your backyard living spaces? That's just what our expert Design/Build team at Boyce Design and Contracting aims to do. We create incredible, breathtaking outdoor living spaces that transform your backyard into a sanctuary. Boyce Design & Contracting creates professionally designed and meticulously built custom outdoor living spaces that suit your unique style and complement your home's natural beauty and surroundings. And every custom outdoor living space can include custom-built features including, but not limited to, outdoor kitchens, dramatic fire features, comfortable cabanas, spacious pergolas and patios, open decks and porches, impressive outdoor rooms and more.
"Master suite and outdoor living area addition. Quality of service was great. The communication and project management was excellent. Project was completed on time and to my expectations."
Stephanie W., Decatur, GA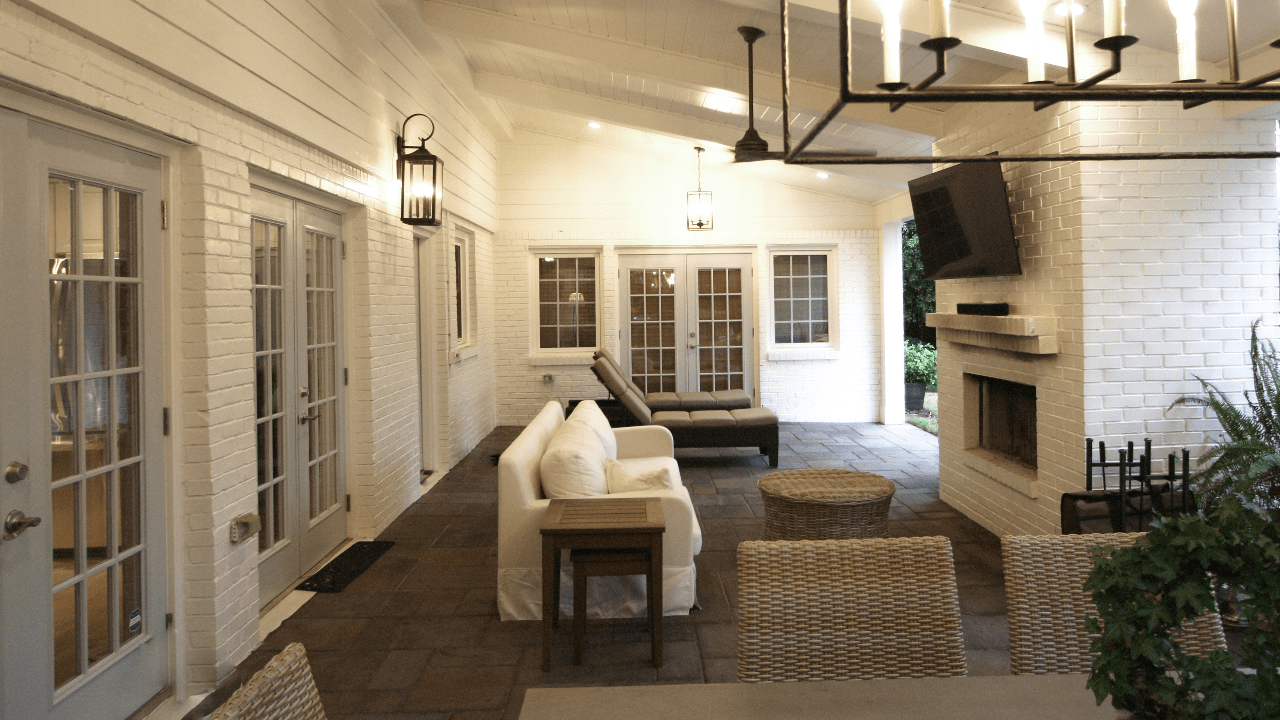 DECATUR INTERIOR PROJECTS
Boyce Design & Contracting is an award-winning full service Design/Build firm and one of the area's Top 5 residential remodeling contractors. For nearly twenty years, we've proudly served as Decatur's most trusted choice for all of your luxury kitchen, bath, and interior home remodeling needs.
As a full-service custom Design/Build firm, you can be assured our team handles every aspect of the design and build process, from start to finish, assuring you the highest quality products and an exceptional level of customer service. Our elite designers and expert craftsmen have the proven expertise to transform your visions and dreams into reality. For every home interior living space remodel, the master Design/Build team at Boyce Design and Contracting uses only the highest-quality materials, the most technologically advanced equipment, and elite brand appliances.
We honor every client engagement with clear and consistent communication, the highest levels of integrity, and, an unwavering commitment to excellence. We strive to exceed your expectations at every step in the design and build process. We are proud to be Decatur's trusted partner, providing you with the highest quality products and service and peace of mind you deserve at every step of your home remodel project.
DECATUR KITCHEN REMODELING
For more than two decades the professional Design/Build team at Boyce Design and Contracting has created some of the most captivating kitchen designs and remodels in many of Decatur's most exclusive neighborhoods. Our award-winning team works collaboratively from project start to project finish to ensure every detail of your kitchen home remodeling project is handled professionally and with a commitment to excellence. We understand that a full-scale kitchen remodel is an investment in your home and a reflection of your desired lifestyle, and that is why we work to fully understand your vision and goals.
Luxury kitchen remodeling projects must be carefully crafted with the homeowner's vision as the highest priority. They should be spacious, easy to navigate, and maintain a beautiful aesthetic that makes time spent in the kitchen a pleasure. The skilled designers and master craftsmen at Boyce Design and Contracting in Decatur will professionally manage your kitchen remodel, from beginning to end, to deliver the highest quality product for you and your family.
DECATUR BATHROOM REMODELING
Homeowners know that remodeling a bathroom is one of the smartest investments you can make in your home, and the Boyce team has years of experiencing crafting stunning bathroom renovations. Our design team works hand in hand with our clients to develop creative solutions that maximize the space, value, and look of each project.
For exquisite bathroom remodeling in Decatur, contact the trusted team at Boyce Design and Contracting. For nearly two decades, our expert designers and master craftsmen have worked together to create gorgeously stunning bathrooms for the most exclusive neighborhoods in Decatur. Using only the finest equipment, upscale fixtures, and master craftmanship, our team proficiently transforms bathrooms into luxurious, spa-like retreats. Every bathroom remodeling project is uniquely customized to match your day-to-day needs.
Let's Start Building Your Dream Project Today