BOYCE DESIGN & CONTRACTING PROUDLY SERVES SUWANEE
SUWANEE HOME REMODELING AND OUTDOOR LIVING SPACES
Consistently ranked as one of Atlanta's top five residential remodeling contractors, Boyce Design & Contracting is a nationally recognized Design/Build firm known for their high end, custom, home renovation projects. Since 2003, the Boyce team has proudly served Suwanee's most exclusive neighborhoods with award-winning interior and exterior residential designs, construction and home remodeling.
Located just north of Atlanta, Suwanee has been recognized as one of the "Best Places to Live" according to Money Magazine. Loaded with southern charm and a vibrant Town Center, Suwanee offers a variety of housing options that fit an array of lifestyles and our Design/Build team takes great pleasure in creating the perfect environment for you through vision and thoughtful planning. Known for its unique sense of community, high-end mixed-used developments, established neighborhoods and well-preserved park system and green spaces, Suwanee has an alluring character all its own and Boyce Design & Contracting has the expertise to help you every step of the way with your home remodeling project or outdoor living space.
"The experience was excellent. We had worked with Boyce on another project and were very impressed and wouldn't consider anyone else for this larger job. The whole team is very professional. From beginning to end they respect what we wanted done, they helped us implement it at every turn. When things couldn't be done like originally expected, they were very helpful and patient in finding new ways to get it fixed to our liking. All the subs they work with are very professional. The design work is so well done. All materials are excellent quality. They are very good at communicating what is going to be done during the week and what's going to happen during the course of the project. They are very available. We see why they are an award-winning team. First class all the way, we fully trust their professionalism."
Shawn B.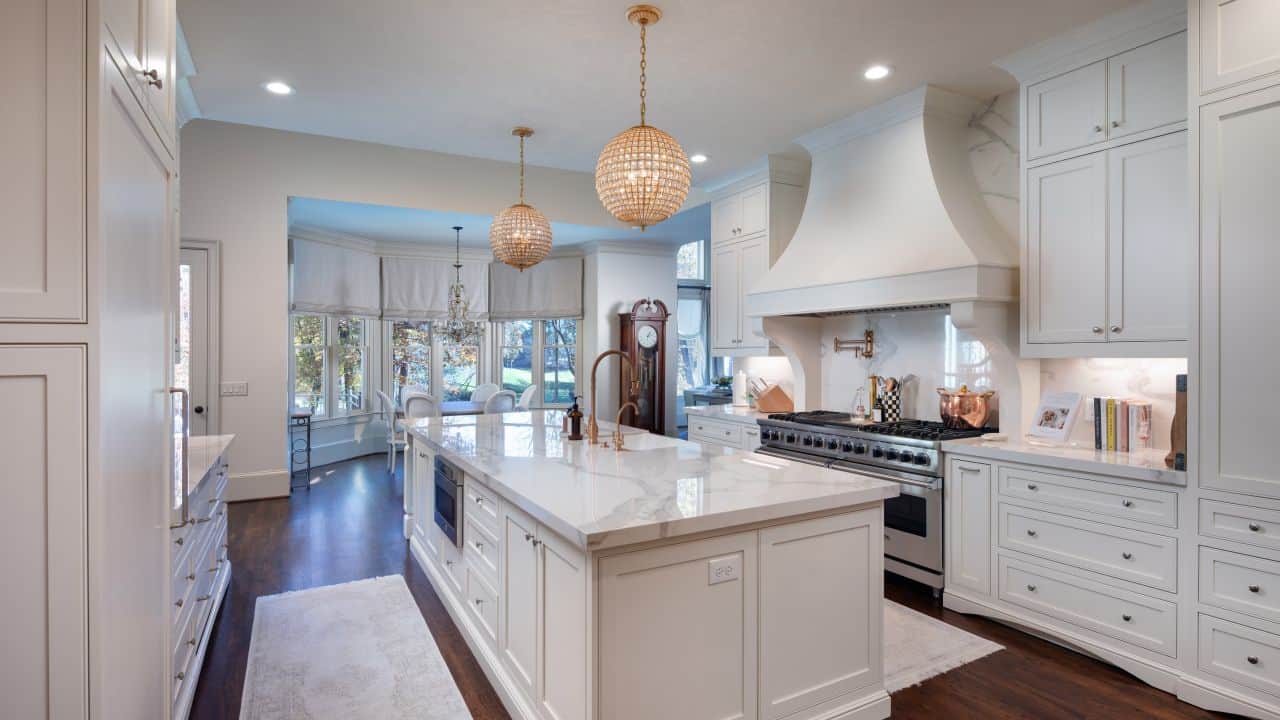 SUWANEE INTERIORS
Our in-house team of designers and master craftsmen manage every aspect of your luxury kitchen, bath, and home remodeling projects with detailed precision and a commitment to excellence.
A home construction project might seem daunting at first. Rest assured the design and construction team at Boyce Design and Contracting has more than two decades of experience serving the Suwanee community. We are a full-service Design/Build company and proudly offer our Suwanee homeowners a personalized, turn-key solution for their residential home improvement projects. Whether it's renovating a master bedroom and bathroom, creating the kitchen of your dreams, or adding square footage by finishing off a basement or attic space, we believe in a balance of functionality and aesthetics and take the time to understand your lifestyle, needs, wants, etc. to make sure that our design encompasses all of the necessary elements to meet your requirements.
At Boyce Design & Contracting we believe in building a partnership and positive working relationship with our Suwanee clients that is based on integrity, trust, and communication. Our goal is to not just meet your expectations, but to exceed them and provide you with peace of mind during every step of your home remodeling project.
SUWANEE KITCHEN REMODELING
Your kitchen is the heart and soul of your home. It's where you entertain friends and family and make memories to last a lifetime. Of all the spaces in your home, your kitchen should reflect your personality and style while striking that perfect balance of function and aesthetics.
A custom kitchen renovation is considered the number one home remodeling project to add the highest value to your home. At Boyce Design and Contracting in Suwanee, our experienced kitchen designers consult with you to better understand your vision for your luxury kitchen renovation and expertly guide you toward the kitchen of your dreams. This collaborative approach allows our team to create a custom designed kitchen that perfectly reflects your unique needs and wishes.
"Our entire project with Boyce Design has turned out perfect! We could not be happier with how well everything came together. The skill and professionalism of the project team was excellent, and I can't say enough good things about our project manager, Chris, and the job he did for us…always in communication with us, solution oriented and very personable. My wife and I have been through three home builds, a previous pool build, room finishes, etc. and our project with Boyce Design was easily the best experience we've ever had. We plan to finish an unfinished space or two in our basement down the road and no question we will use Boyce Design for that effort. I highly recommend."
Shannon V.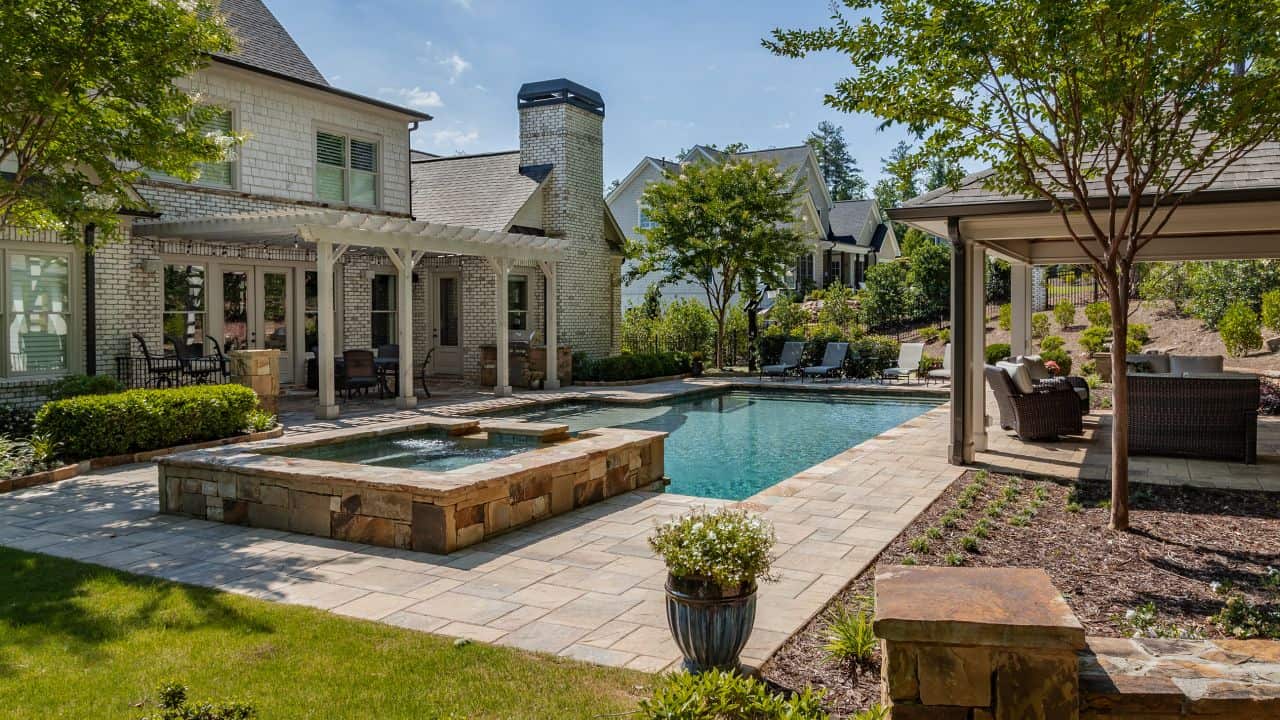 SUWANEE BATHROOM REMODELING
When it comes to home improvements, one of the best remodeling investments you can make is renovating a master bathroom. Since 2003, Boyce Design and Contracting has been designing modern, transitional, and traditional style luxurious master bathrooms for Suwanee homeowners. Whether you want to improve the quality and functionality of your bathroom with increased space and storage; enhance your bathroom with the latest technologies; or simply create a serene, spa-like retreat in your home, the artisans and builders at Boyce Design and Contracting work hand in hand with our Suwanee clients to develop creative solutions that maximize the space, value, and look of each bathroom design and bathroom remodeling project.
SUWANEE OUTDOOR LIVING SPACES
Since 2003, Boyce Design & Contracting has been designing and building award-winning, custom, outdoor living spaces for Suwanee homeowners. Each of our outdoor living spaces are expertly designed from the ground up and have received the industry's highest awards from The National Association of the Remodeling Industry for expertise in functionality, aesthetics, craftsmanship, innovation, problem solving and exceptional work ethic from concept to completion. Our Design/Build team will perfectly match your unique style and personality by incorporating custom features such as outdoor kitchens and pool bars, outdoor fire features, custom pool houses and cabanas, pergolas, patios, decks, and porches. As Suwanee's premier outdoor living contractor, we ensure that the scale, style, and finish of your outdoor living project is exactly what you want and integrates seamlessly into your home's architecture style and landscape. Additionally, our experience in working in the exclusive neighborhoods throughout Suwanee ensures a smooth construction process.
Through vision and thoughtful planning, Boyce Design & Contracting can transform your outdoor living space into a luxurious haven for relaxing, entertaining guests, and creating lifelong memories for you and your family members.
SUWANEE POOL BUILDERS
The award-winning team at Boyce Design & Contracting has been designing and building custom, luxury, swimming pools and spas for Suwanee homeowners for twenty years.
As Suwanee's premier luxury pool contractor, our design team specializes in designing all styles of custom inground swimming pools and spas including classic, modern, freeform, rectangular, and plunge pools with unique features such as negative and infinity edges, waterfalls, tanning ledges, outdoor fire features and fountains. While the swimming pool will be the focus of your Suwanee backyard retreat, our award-winning landscape designers will help you develop an entire custom outdoor living space surrounding your pool as well. At Boyce Design & Contracting we believe in a balance of functionality and aesthetics and take the time to understand your lifestyle to make sure that our swimming pool design encompasses all the necessary elements to meet your requirements. Regardless of the style you choose the impact one of our custom swimming pools makes on your family, friends, and other guests lasts a lifetime.
Let's Start Building Your Dream Project Today