BOYCE DESIGN & CONTRACTING PROUDLY SERVES JOHNS CREEK
For over 20 years, Boyce Design & Contracting has proudly served Johns Creek and their tight knit communities with award-winning interior and exterior residential designs, construction, and home remodeling projects. Consistently ranked as one of Atlanta's top five residential remodeling contractors, Boyce Design & Contracting is a nationally recognized Design/Build firm known for their high end, custom, home renovation projects.
Voted one of the best places to live in Georgia, Johns Creek's homeowners have been trusting the Boyce team with their design and construction services since 2003. Each project is expertly designed from the ground up, ensuring that the scale, style, functionality, and finish of their custom home renovation is exactly what they desire.
Recognized by the National Association of the Remodeling Industry for our expertise in functionality, aesthetics, craftsmanship, innovation, problem solving and exceptional work ethic from concept to completion, we can ensure a smooth and timely construction process for our Johns Creek homeowners.
Boyce Design & Contracting uses a collaborative Design/Build process that provides our Johns Creek clients a streamlined process for their home remodeling projects. With a foundation based on trust and communication we strive to provide a positive customer experience and a finished product that exceeds our client's expectations. We take great pride in our projects and our goal is to create spaces with the highest level of craftsmanship, exacting attention to detail, and timeless designs that our Johns Creek clients will enjoy for years to come.
"Very pleased with our basement project – the finished project exceeded our expectations and Boyce Design did a wonderful job of managing the project and communicating with us. Would recommend them without hesitation."
Claire T., Johns Creek, GA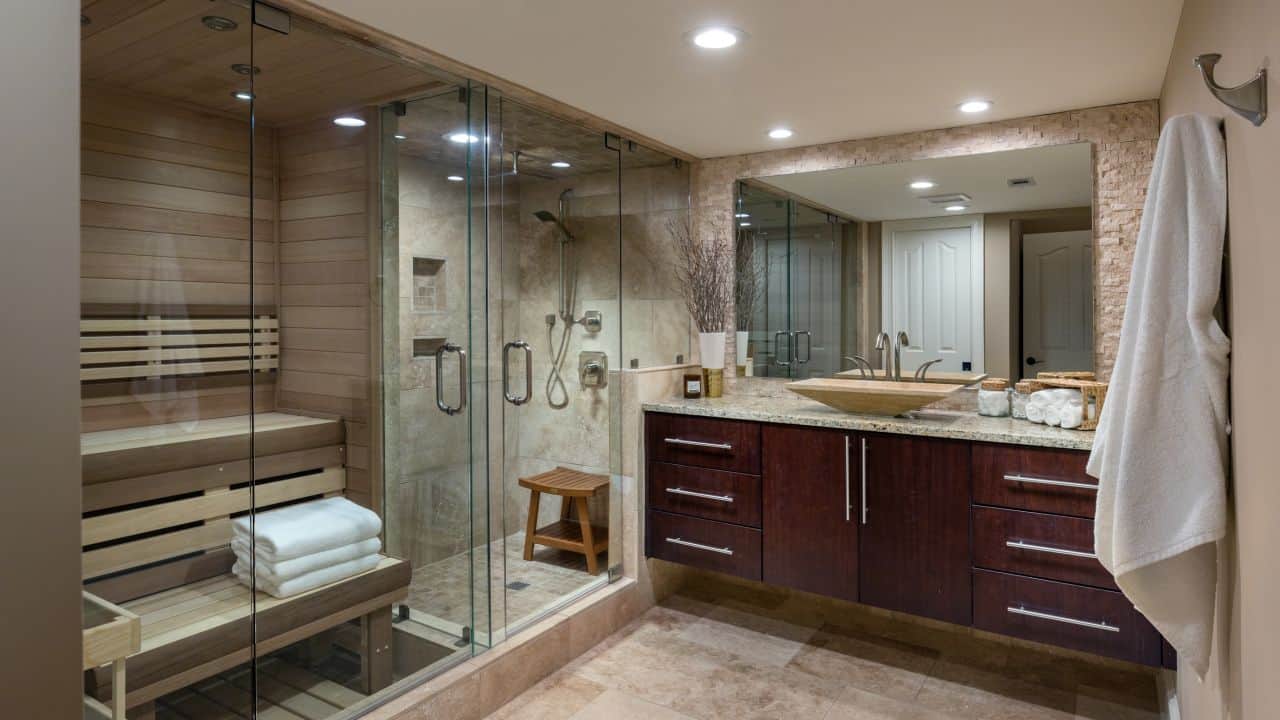 JOHNS CREEK POOL BUILDERS
The award-winning team at Boyce Design & Contracting has been designing and building custom luxury, swimming pools and spas for Johns Creek homeowners for over twenty years.
As Johns Creek's premier luxury pool contractor, our design team specializes in designing all styles of custom swimming pools and spas including classic, modern, freeform, rectangular, and plunge pools with unique features such as negative and infinity edges, waterfalls, tanning ledges, outdoor fire features and fountains. While the swimming pool will be the focus of your backyard retreat, our award-winning landscape designers will help you develop an entire custom outdoor living space surrounding your pool as well. At Boyce Design & Contracting we believe in a balance of functionality and aesthetics and take the time to understand your lifestyle to make sure that our swimming pool design encompasses all the necessary elements to meet your requirements and exceed your expectations.
"We just finished our backyard oasis with Boyce, and we couldn't be happier! We put in a pool, hot tub and paver patio. The design process was simple, and Boyce provided a lot of options to choose from. Boyce estimated an 8–12-week timeframe and worked tirelessly throughout to get the project done in 7 weeks just in time for spring! Their team is courteous and knowledgeable. They communicate every day about what is planned. Their attention to detail borders on OCD which I completely appreciate! And they continue to follow up to ensure we are 100 percent satisfied. I would recommend them to anyone looking to create their own backyard oasis!"
Stephanie F., Johns Creek, GA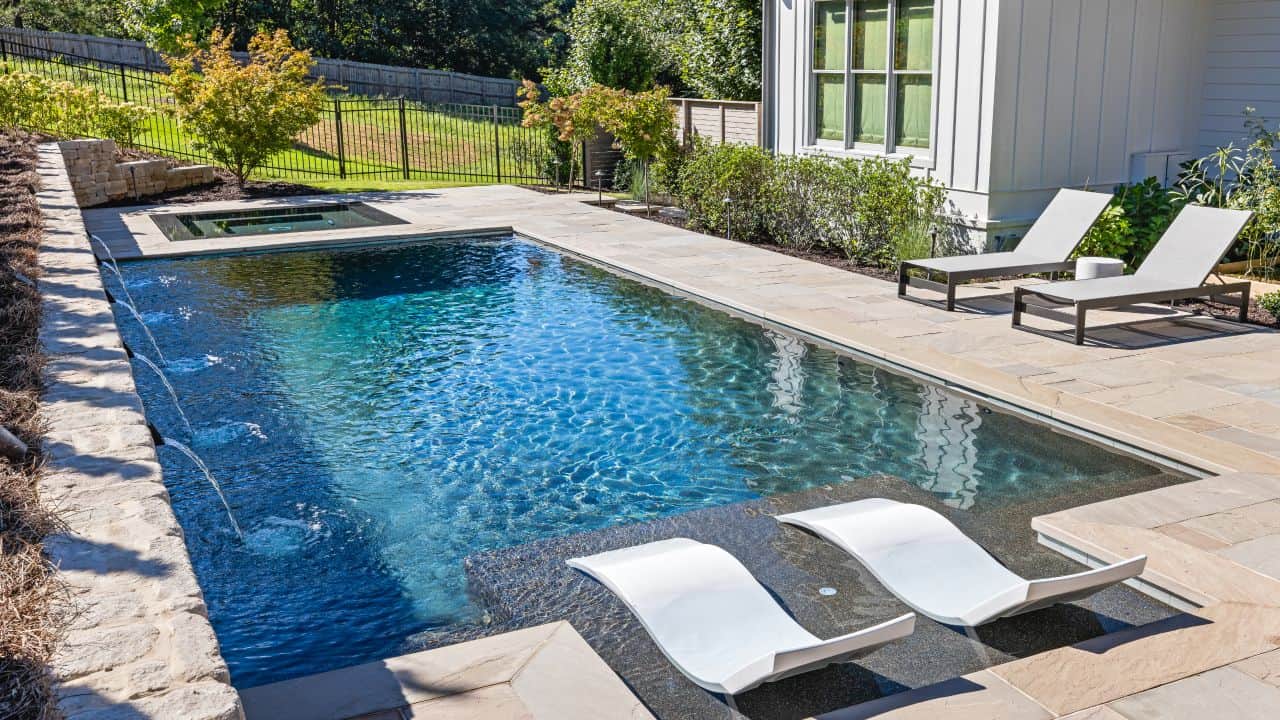 JOHNS CREEK OUTDOOR LIVING SPACES
Through vision and thoughtful planning, Boyce Design & Contracting will transform your outdoor living space into a luxurious haven for relaxing, entertaining guests, and creating lifelong memories for you and your family members. Our custom outdoor living spaces are designed to seamlessly integrate indoor and outdoor spaces, allowing homeowners to expand their usable living space beyond the confines of their Johns Creek home.
Indoor-outdoor living is one of the most popular trends in the southeast today and our team of designers will incorporate features that distinctly suits your personality, including outdoor kitchens, fire features, cabanas, outdoor dining rooms, pergolas and patios, decks, and porches, which maximize the functionality, aesthetics, and natural surroundings of your Johns Creek property.
"The entire group of folks at Boyce was outstanding, from top to bottom, including the contractors involved. We had a great experience and would recommend them without hesitation!"
Owen M., Johns Creek, GA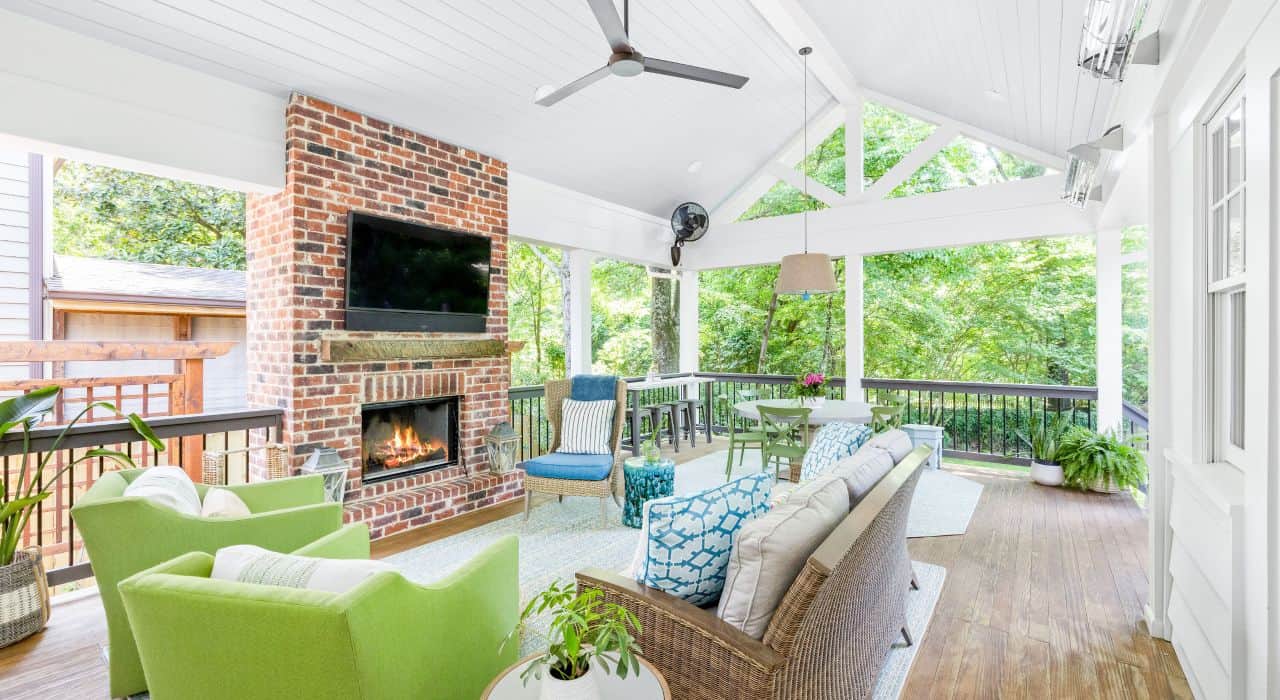 JOHNS CREEK KITCHEN REMODELING
The kitchen truly is the heart of the home, and the most used space in your house. We understand families spend a significant amount of their time at home in the kitchen and it makes sense to improve the look and feel of the room. At Boyce Design & Contracting we have been helping Johns Creek homeowners create custom kitchens that are as functional as they are inviting and relaxing. A custom kitchen remodel adds significant value to your home and gives homeowners the opportunity to have complete control of the layout, flow, and function of their new space. There are so many options to consider when remodeling a luxury custom kitchen that it can seem daunting. Our skilled design team and craftsmen make the process as easy as possible for our Johns Creek clients. We help guide you through every step of the way to make your dream kitchen a reality.
JOHNS CREEK BATHROOM REMODELING
Johns Creek homeowners know that when it comes to home improvements, one of the best remodeling investments you can make is renovating a master bathroom. Whether you want to improve the quality and functionality of your bathroom with increased space and storage; enhance your bathroom with the latest technologies; or simply create a serene, spa-like retreat in your home, the designers and builders at Boyce Design and Contracting work hand in hand with our Johns Creek clients to develop creative solutions that maximize the space, value, and look of each bathroom design and bathroom remodeling project.
"They are very professional and offer high quality construction. Their design team was very helpful in partnering with us to make design decisions and changes. They have great vision for how your project will turn out before they even begin."
Neil B., Johns Creek, GA
JOHNS CREEK CUSTOM HOMES
With over twenty years of experience in creating beautiful and functional spaces for our clients, Boyce Design & Contracting is pleased to offer Johns Creek residents the finest in custom luxury home building. Our commitment and dedication to best practices, integrity, high standards and professionalism has received national recognition and our expertise in construction, architecture, and custom home design has earned us a stellar reputation throughout the Johns Creek community.
We offer our Johns Creek clients a unique, turnkey solution to new home luxury construction by managing all aspects of the design, estimating, construction, finishes, and product selections. By keeping all of our services in- house, customers deal with only one firm from initial concept to final execution. Whether you come to us with plans, or use our in-house design team, we will create a customized design for your luxury home that reflects your vision, needs and personal style.
The Boyce team of skilled designers and craftsmen understand that a custom-built home requires careful planning, budgeting, and coordination and are dedicated to bringing your vision to life by using a collaborative and personalized approach that embodies the highest levels of craftsmanship, innovative design, and top-quality materials. At Boyce Design & Contracting, we are dedicated to crafting exceptional custom homes that reflect the individuality and aspirations of our Johns Creek clients.